Daniels Gate resident seeks empowerment
November 1, 2016
/
/
Comments Off

on Daniels Gate resident seeks empowerment
Castle Pines resident Nicole Eubanks recently made a career change and became relationships manager at the nonprofit organization Friendship Bridge.

By Kathy Fallert; photos courtesy of Nicole Eubanks
Mother of two and Daniels Gate resident Nicole Eubanks, with a background in business management and merchandising, made a serious career change when she went to work for Friendship Bridge two months ago. Friendship Bridge is a nonprofit organization that works toward empowering Guatemalan women. With civil war ending as recently as 20 years ago, Guatemala has the highest poverty rates and harshest inequality toward women in Latin America.
Eubanks reflected, "Over several years, I held various roles in merchandising and buying. I wanted to develop a deeper connection with the work that I did and began working in nonprofit management. For the last five years, I have helped empower girls and women in various nonprofit roles in Colorado. At Friendship Bridge I have the opportunity to help expand this empowerment to impoverished women in Guatemala. I help support these women in developing their businesses, which range from artisan to agriculture. I feel compelled to help them in their endeavors and empowerment."
Friendship Bridge completed its recent fundraiser called "Salud-a-thon". Salud means "health" in Spanish, and the fundraiser was aimed at raising awareness about Friendship Bridge's preventive health program for Guatemalan women. Each participant enlisted sponsors to support them for their own personal health challenge with all of the proceeds going to Friendship Bridge's seven branch offices in Guatemala. There they strive to reach out to the most rural and impoverished areas of the country for health education, preventive health services and microfinance. Participation ranged from rock climbing in Utah to cycling in France and all came together for the common goal. More than $117,000 was raised in 30 days in month of September.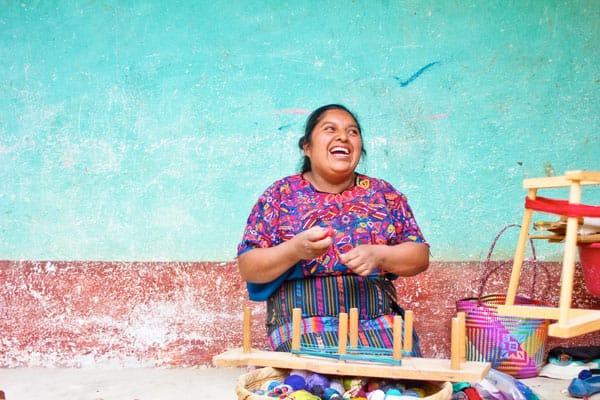 Guatemala resident Yolanda is an artisan client who has been with Friendship Bridge for six years.

"A typical Friendship Bridge client is an indigenous Guatemalan woman who has less than three years of formal education. Many do not read, write or speak Spanish – the official language of Guatemala, but instead speak one of Guatemala's 24 indigenous languages. I have worked for several years to empower women and girls in Colorado and connect with the mission of Friendship Bridge to create opportunities that empower Guatemalan women to build a better life. Along with microfinance, our clients attend monthly trust bank meetings that feature a non-formal education session centered around one of four pillars: women, family, health and business."
To find out more about Friendship Bridge or to get involved, visit www.friendshipbridge.org.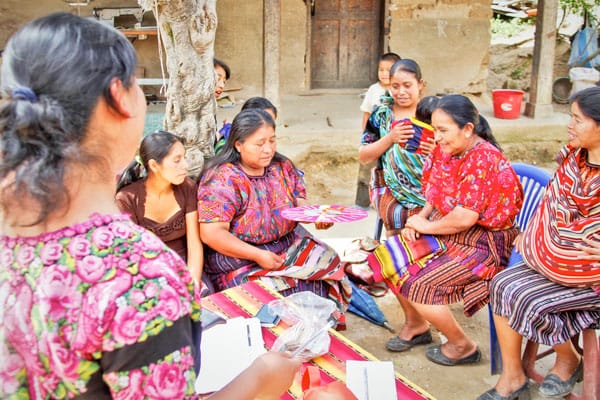 A typical monthly non-formal education session at a trust bank meeting provides impoverished women of Guatemala with information on a number of things including health education and building their businesses.