DCSO seeks assistance to help prevent crime and be safe
May 1, 2017
/
/
Comments Off

on DCSO seeks assistance to help prevent crime and be safe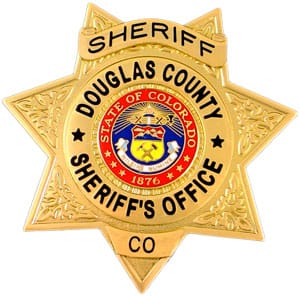 By Lynne Marsala Basche
All neighborhoods are vulnerable to crime, and the Castle Pines community is no different. Recently, the Douglas County Sheriff's Office (DCSO) has seen a spike in opportunistic crimes in Castle Pines, and while residents are fortunate to live in a community where public safety is a priority, precautions must be taken to prevent crimes.
While DCSO's annual report for Castle Pines shows no increase in the number of vehicle break-ins from 2015-2016, motor vehicle theft has more than doubled in the same period. Crimes are typically occurring during late night or early morning hours when the criminal is less likely to be seen by someone else.
Using statistical data, DCSO has identified areas that are likely to be targeted and have increased patrols in those areas. DCSO would also like to focus on the educational piece, which involves getting the message out to the community that there are things they can do to protect themselves from becoming a victim.
"We really need citizens to be aware of the risks associated with leaving their valuables inside their vehicle and leaving their vehicles unlocked," said Public Information Officer Lauren LeKander. "Criminals not only look for tangible things that can be sold for money, but they will also take mail or any other paperwork that might have personal information on it that can later be used to commit other crimes (e.g., identity theft) or sold to someone who might use it. They will take garage door openers, which may not be very expensive to replace, but it leaves the criminal access to their garage (and for many people, their house) if they choose to return to continue their crimes."
DCSO wants to remind residents that there are simple things they can do to help prevent becoming a victim and risk tempting a criminal. For example, be sure to lock cars and garage doors, and remove all valuables from vehicles, including keys and garage door openers. Also, be aware of the neighborhood and do not hesitate to report any suspicious activity by calling 303-660-7500. Residents can also follow community happenings by monitoring social media sites like Facebook and Nextdoor.
With a few common sense measures, opportunist crimes can drop throughout the community, including neighborhoods and parks. For general protection information, visit www.dcsheriff.net/community/crime-prevention/personal-protection/.