District Provides Overview of 2009 Budget
February 1, 2009
/
/
Comments Off

on District Provides Overview of 2009 Budget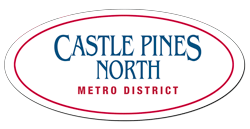 by Denise Bassett, Castle Pines North Metro District
The proposed 2009 budget for the Castle Pines North Metropolitan District was presented to CPN residents and opened for public discussion at the CPNMD board meeting on November 17, 2008. Board President Bill Santos explained that the board went through an extensive line-by-line item review to keep the budget as lean as possible. The proposed budget was given to the Financial Advisory Board for their review before final approval by the CPNMD Board at the December 8, 2008, meeting. The final budget is available for viewing at www.cpnmd.org under District Finances.
During the review, CPNMD board members were guided by their fiscal responsibility to the community, awareness of cost increases, and the impact on residents. CPNMD strives to keep annual utility rate increases to a minimum in order to avoid a significant one-time increase in the future.
The 2009 budget addresses two categories in which the District faces the most significant increases – cost for electricity and capital improvements to the existing utility infrastructure.
Electricity provides the power for pumping water from the wells to the CPNMD treatment plant and into storage for later distribution to residents. Electric costs for pumping water are the greatest single recurring utility expense for the District and are projected to be $757,000 for 2009, or 53.7 percent of all operating and maintenance (O&M) expenses in the water enterprise. That cost equates to a 10 percent increase over last year's expenses.
The second significant cost increase for 2009 includes capital repair costs, specifically for new motors to be installed for wells A-6, A-3 and DE-6 at a total cost of $830,000. Of the eleven wells in the district, these are the last three to have old pumps replaced. As part of a comprehensive preventative replacement plan developed five years ago, it is more cost effective to replace aging equipment before paying catastrophic equipment failure costs.
Water is one of the largest revenue items for CPNMD, but it is also the most expensive to provide. In 2008, costs in this area ran slightly ahead of revenues. In order to offset rising costs, an incremental increase in this line item was necessary. Under the water budget program, tier 1 and 2 water rates will increase by 7 percent in 2009. Tier 3 and 4 categories are designed to encourage efficient water management practices. Tier 3 will have a 10 percent monthly increase; Tier 4 a 20 percent increase. A $1.00 per month increase will be added to the Capital Improvement fee.
Wastewater rates will see a slight increase as well due to increases in treatment costs, the installation of a new 16-inch force main extension that will run from Lift Station 3 to Forest Park, and maintenance on 12 miles of wastewater pipeline to prevent wastewater backups in the community. Treatment costs at Plum Creek Wastewater Treatment plant are projected to be near $741,000 in 2009, or 68.9 percent of all O & M expenses for the wastewater enterprise. This equates to a 14 percent increase from last year's expenses. The cost of the final phase of the force main extension is projected to be $350,000. The 2009 budget for wastewater treatment includes a 10 percent increase in monthly residential wastewater fees (based on Dec/Jan/Feb water usage amounts used in calculating the billable amount for the following year.)
In an overview of the structure of the proposed budget, CPNMD General Manager Jim McGrady pointed out a new line item in the General Fund–Debt Service 2008 Certificates of Participation, which is for payment of debt service for water storage in Rueter Hess Reservoir.
Other highlights of the 2009 budget include completion of the Whisper Canyon Erosion Project, the possible transfer of $1 million to the Parks Authority and continued prepayment of historical debt. Projected debt of the A, B and C bonds is estimated to be reduced to $21.5 million dollars by the end of December 2009 (given $1,005,000 in scheduled debt repayment and $1,035,000 in prepaid debt in 2009.) Since 2006 through the end of 2009, the District will have paid off $14,205,000 in bonds.
Questions regarding the 2009 budget are welcome and may be directed to CPNMD General Manager James McGrady at 303-688-8550.