Feel Your Best – A healthy place to live
November 1, 2018
/
/
Comments Off

on Feel Your Best – A healthy place to live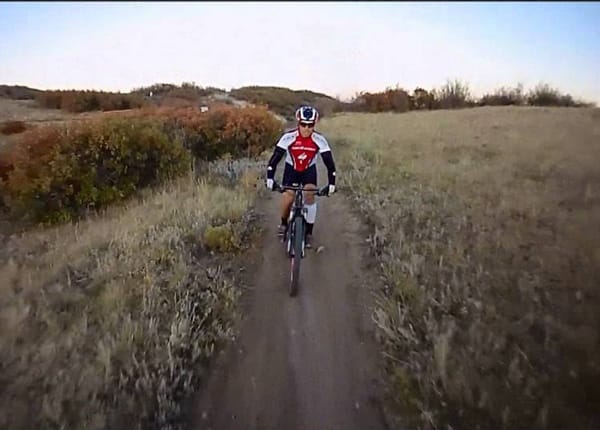 By Daniel Williams
In 2007, my wife and I were living in Los Angeles and looking for somewhere else to raise our three-year-old child. We got out a map of the country and pondered our options.
"How about here?" my wife said, pointing to Seattle. Her parents are originally from England and the rain reminded her of home.
"What about Asheville?" I said, referring to the sleepy North Carolina town tucked away in the Smoky Mountains and a few hours' drive from where my parents lived at the time.
Seeing the distance between our two points, and looking to compromise, we began tracing our fingers across the page until they met in Colorado.
"I love Denver," I said. "Have you ever been?" she asked. I shrugged my shoulders and we decided to Google images of the area.
"Everyone's so fit," she said. I had to agree. Every picture we looked at had someone outside, doing something, unlike in LA where we seemed to spend most of our time in our cars.
"They look so healthy," she said. "And happy, too," I added, scrolling through pictures of people skiing and climbing mountains and hiking and biking and…
Fit Colorado
Fast forward 11 years and that romanticized version of the area has become our reality. Colorado often tops the list for fittest and healthiest states. In a recent study conducted by United Health Foundation, Colorado was deemed the seventh-healthiest state overall and ranked lowest in obesity and in diabetes prevalence.
As evidenced by the buzz of physical activity locally, those living in the 80108 ZIP code are a microcosm of the best results from the United Health Foundation study. Having shed the hour and 40 minute commute I experienced in La La Land, I have more time to get outside and take daily walks, and am greeted by all the other walkers, runners and cyclists on the open spaces and trails in the area.
In this space each month, my plan is to share my thoughts, ideas and research on health and wellness, but because so many of you are in tune with those topics, I welcome your thoughts as well. You can reach me at dwilliams@castlepinesconnection.com.