Finding purpose, empowerment through pageants
April 1, 2018
/
/
Comments Off

on Finding purpose, empowerment through pageants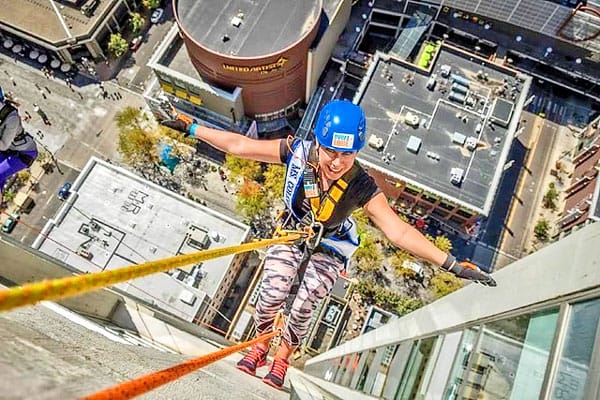 Tasha Verebelyi repels down 1600 Glenarm Place as part of the Cancer League of Colorado's annual Over the Edge event.

By Daniel Williams; photos courtesy of Tasha Verebelyi
On a sunny September day in 2016, Castle Pines resident Tasha Verebelyi held tight to a rope that held her in place nearly 400 feet above the bustling streets of downtown Denver. As the reigning Ms. Colorado US Universal, Verebelyi had volunteered to raise money and awareness – and to repel down a skyscraper! – for the Cancer League of Colorado's annual Over the Edge event. At one point in her descent of 1600 Glenarm Place, Verebelyi, feeling the freedom of the moment, loosened her grip on the rope and held her arms out wide just like the wings of a bird.
"It was terrifying," Verebelyi said. "But it was so empowering, and it was something that took me out of my comfort zone."
Verebelyi has often stepped out of her comfort zone in the nearly two years since she won her first pageant crown.
"I had horrible stage fright when I began," she said. "That was something I had to work to overcome when making public appearances."
But her first hurdle to clear, when she was deciding on competing in pageants, was getting the approval and support of her three children who are students at American Academy.
"I told my kids, 'There's a chance, if I win, that I'll show up at your school in a crown and sash for story hour.' I was worried about their reaction, but relieved to find out they thought it was really cool."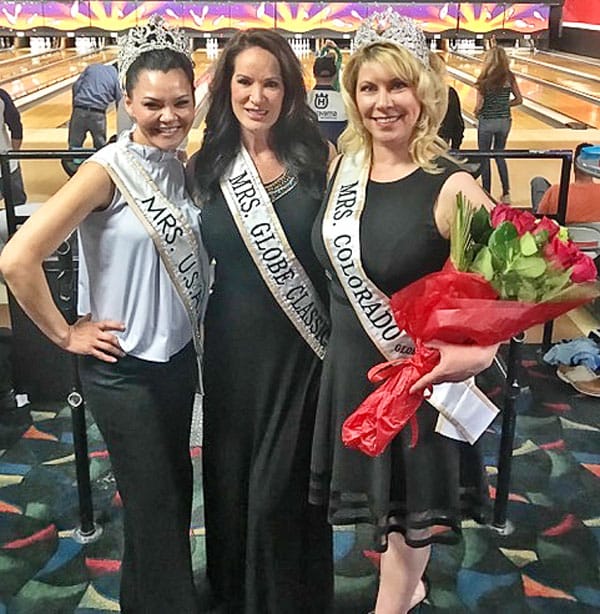 Tasha Verebelyi (far right) makes a public appearance as Mrs. Colorado Globe 2018 along with other pageant winners.

She would later compete nationally and be named 1st runner-up for Ms. US Universal. "After that, I thought I was done," Verebelyi said. "But then I spoke to a good friend who told me about another competition that focuses on empowering women."
Earlier this year, Verebelyi was named Mrs. Colorado Globe 2018 and this summer she will travel to Reno to compete for the crown of Mrs. US of A Globe 2018.
"What I love about this organization is that it's a pageant with a purpose," Verebelyi said. "All of the women involved support and raise awareness for The W.I.N. Foundation, which provides recovery programs and education about abuse and self-esteem."
"It's a powerful program," Verebelyi added, "that can pave the way for healing and help women become their personal best."