Hand-written letters A gift for everyone
December 1, 2009
/
/
Comments Off

on Hand-written letters A gift for everyone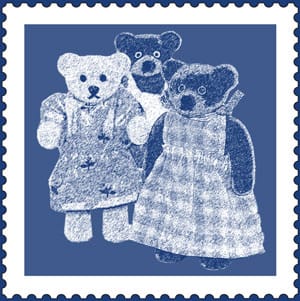 by Joe Gschwendtner
Fire up your snail mail. Anyone can twitter, text, and telephone; it's cheap and spontaneous. But what about a letter? With stationery? Here's an art form that stokes its own anticipation and adventure, making sentiments soar. When's the last time you made the time to write something special?
Let's start with the envelope. Can you still write? I mean can you use a pen without picking it up off the paper? If so, you're ahead of most. Consider using a fountain pen, an instrument that by its very look and feel can evoke the more idyllic thoughts of adventure, romance, or just diarying important events in life.
There are side benefits of this to your image as well. Put the instrument prominently in your purse or the pocket of your Brooks Brothers shirt and the number of hits on your real-life Facebook is bound to go up. A ball point pen works fine. But be certain you find one that echoes your mood rather than a BIC that retails at 10 for 99 cents.
After you've addressed the letter, choose the stamp. Don't download something from the internet or use a piece of pre-gummed wallpaper. Instead, round up a commemorative or some older and more artistic postage (actually available at a face value discount from numerous sources) and assemble a mini-collage of history in the upper right-hand corner.
The vignettes you can create are limitless. They can be about events, birds, women, ships, planes, flags, states, flowers, countries, art, and even your own personal journeys. This palette is yours alone.
Now you've got the idea. By the time this note arrives in the mailbox amid all the clutter and claptrap, your missive will almost jump out with wings to its recipient. You've already elevated his or her outlook on this day from mildly average to one with a WOW factor.
How about the message? Well, let's leave that up to you. It will take a bit to think of the details, but you can embellish them with pictures, memories, and your own personality. What's wrong with investing some time to make someone smile or cause a tear to well up when re-living those once-in-a lifetime moments you've put to words?
You're not writing for fame, but only to make a difference. And, it's almost certain that you will. For your message comes at two levels, news and with feelings. Whether you burnish the good times or reflect on the gift of common struggles, the written word inspires and satisfies. There is no better relief from a bland digital world.