Hot dog! Fabulous frankfurters for the Fourth
July 1, 2016
/
/
Comments Off

on Hot dog! Fabulous frankfurters for the Fourth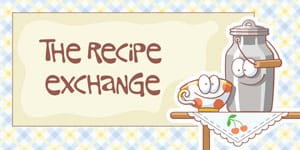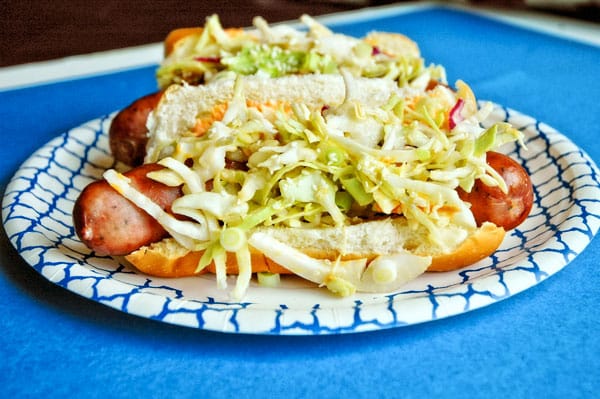 Article and photo by Lisa Crockett
I have always loved a hot dog. Juicy and salty, they're the taste of summer barbecues and outings, tucked into a soft and fluffy bun. Washed down with something cold and sweet, a hot dog fresh off the grill transports me instantly back to childhood memories of warm days and happy celebrations.
When I was very young, a squirt of French's yellow mustard was my topping of choice, but as I grew up, so did my tastes. At the ballpark, I discovered I could explore fancy hot dog toppings like celery salt, pickle spears and banana peppers. Delicious. For many years, one of my favorite indulgences was a hot dog smothered in spicy brown deli-style mustard and heaped with shredded cheddar cheese. If I had a chance to eat this scrumptious treat while watching a baseball game, I hardly cared if my team won or lost.
Frankfurter sausages came to this country from Germany, but a true hot dog is all-American and is associated not only with baseball but with all sorts of summertime traditions – from campouts to company picnics. Quick and easy to make, they "hold" well on a summer buffet table, satisfy a wide age range, and feed a crowd without breaking the bank.
Unlike bratwurst and other sausages, the flavor of a hot dog is mild enough to provide something of a blank canvas for just about any topping you might care to provide at your next cookout. Stick with the classics like mustard, relish and chopped onion. Or, provide something heartier by adding chili and cheese to the mix. For something more adventurous and fun, think about other foods you like, and then give them a hot dog twist. Like many other American traditions, hot dogs benefit from the contributions of cultures the world over. Try taco dogs, smothered in salsa and guacamole; Italian dogs, dressed in tomato, basil and fresh mozzarella; Greek dogs sporting feta, Kalamata olives and chopped red onion; and you get bonus points for wrapping the dog in a fresh pita instead of a regular bun.
The hot dogs with Asian slaw recipe I've shared here is the kind of fusion cuisine I love. The combination of all the flavors is balanced in a most satisfying way; the tangy crunch of the slaw providing the perfect counterpoint to the soft richness of the hot dog and bun. Sriracha hot sauce is usually too sharp for my taste buds, but mixed with a dab of mayonnaise, it adds a sophisticated flavor profile that elevates the hot dog to something almost fancy.
So grab the paper plates, fire up the grill, and start to plan for all the hot dog variations you can taste-test this summer. If you start right now, you might have time to try them all before summer ends.
Hot Dogs with Asian Slaw
8 best quality hot dogs, grilled or pan-fried
2 T sriracha hot sauce
2 T mayonnaise
4 cups bagged coleslaw mix (with carrots and cabbage)
3 sliced green onions
2 T toasted sesame seeds
4 T vegetable oil
4 T rice vinegar
1 1/2 t sesame oil
8 buns
Cook hot dogs as desired. While hot dogs are cooking, mix sriracha and mayonnaise in a small bowl and set aside. Combine coleslaw mix and green onion, add vegetable oil, sesame oil, and rice vinegar, stirring until all ingredients are well combined. Spread buns with sriracha mixture; place hot dogs on buns and garnish with a generous amount of slaw. Top with toasted sesame seeds.