It is Fido's vacation too…
August 1, 2009
/
/
Comments Off

on It is Fido's vacation too…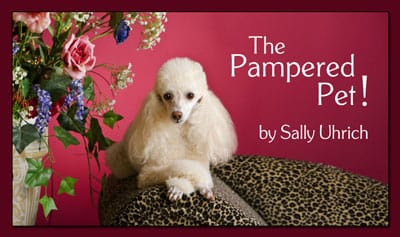 The question of where to find the right caregiver for pet(s) when we are unavailable can be quite the dilemma for pet owners. Thankfully, there are a number of viable options to choose from today.
Gone are the days where the only choice is to put our beloved pet in a kennel, with attention focused on meeting basic needs. The following are three options to choose from for pet care, located in or surrounding the Castle Pines area.
Paws Field, located at 780 Kinner St in Castle Rock, is one facility offering daycare or overnight care to our canine friends. All dogs are given a half day temperament test for evaluating socialization skills.
All-day play is provided with naps after meals on request. Constant supervision and interaction with trained coaching is provided. There are separate ballparks for small and large dogs. Outdoor access is limited in extreme temperatures. Live, secure web cameras are available.
"Other amenities include summertime wading pools, soothing music and optional concession stand snacks or meals. Post-game showers and nail trims are available upon request."
Medicine is administered for an additional fee. A veterinarian's office is located next door to the facility. For more information, contact the staff of Paws Field at 720-259-2515 or www.pawsfield.com.
The Lone Tree Boarding Lodge is another facility offering pet care outside the home. It is located in the Lone Tree Veterinary Medical Center, at 8681 Lincoln Avenue in Lone Tree. Unique and separate accommodations for dogs, cats, birds and other pocket pets are available.
Additional services are provided for special needs pets. On-site veterinarians are available during regular business hours. There is access to a 24 hour emergency medical clinic. A security monitoring system is in place. The Lodge is a member of the American Boarding Kennels Association (ABKA), and staff members are ABKA certified Pet Care Technicians.
For canine guests, the facility offers different sized suites, with its own exercise area. Beds, rug, classical music and a welcome treat upon arrival are provided. Customers may request individual playtimes with staff members or group playtimes with other dogs. Ten minute, outside walks are provided for an additional fee.
Feline guests enjoy, "cozy condominums" with nooks and crannies for lounging and napping. Exercise time includes roaming and exploration. Other amenities include laundry, bedding, music, cat adventure videos, and a welcome treat. Medicine is administered for an additional fee.
Additional services include recreational swim for active dogs and therapy swim for dogs with a physical disability. A therapeutic, full-body massage is available, as is a lodge bath for dogs with hair coats not exceeding 1/4 inch in length. To contact the Boarding Lodge, call 303-708-8050 or access them online at www.lonetreeVet.com.
The Pet Hotel, inside PetSmart, is located at 8695 S. Park Meadows Center in Littleton. The facility offers daycare and overnight boarding for dogs and cats. The center offers separate boarding quarters for the two groups. Larger sized suites with televisions are available for dogs.
A quick lobby assessment is performed for dogs to determine temperament. Individual and group play, consisting of large and small dogs, is offered at the customer's discretion.
Other options include training sessions and trips to the grooming saloon, available for an additional fee. There is also a cost for administering medicine.
An on-site veterinarian is available, during regular business hours, with access to 24 hour emergency medical care. There is a security monitoring system, with staff members on the premises 24 hours a day. Contact the Pet Hotel at 303-799-1624 or at www.PetsHotel.com.
When seeking a good pet care facility, remember two things. Do not underestimate the importance of on-site visits. Sometimes, we have a certain, "feel" or, "gut instinct" about a facility. Your veterinarian may offer advice about different places, based on feedback from his patients' owners.
We are extremely lucky to have the availability of different options, regarding pet care. The challenge is to find the place which best meets the individual needs of our precious pets.