Long distance hiking in Ireland
March 1, 2023
/
/
Comments Off

on Long distance hiking in Ireland
Last summer, my sister Callie and I took a hiking holiday to the southwest coast of Ireland. We booked a tour package for a Dingle Way walking excursion. The package booked our accommodations in guest houses or bed and breakfast establishments and moved our luggage while we walked, but unlike other vacation tours, we were not paired with a group; we were on our own for hiking.

The Dingle Way (The Way) is a 110-mile-long walking path around the Dingle Peninsula in County Kerry. It is the most western point of the main island of Ireland. The path follows country roads and farm tracks, cuts across sheep and cow pastures, passes through several small villages and towns, climbs 2,100 feet on the shoulder of Mt. Brandon (one of the highest mountains in Ireland), skirts the top of ragged cliffs and runs along sandy beaches. The trail also winds close to several archaeological sites.
The Way is one of the more remote long-distance hikes in Ireland typically hiked in about a week, but the trail is fairly well marked. It is lesser known than the Wild Atlantic Way, and parts of The Way overlap the more famous trail.
Callie and I chose a 10-day trip with a rest day in the town of Dingle where we wandered the quaint streets, did laundry and shopped for souvenirs. The first and last days had inconsequential mileage, so we hiked the 110 miles over the course of 7 days, averaging about 15 miles each day.
We quickly got into a daily routine: stretched and repacked our luggage before breakfast, then hit the trail with our backpacks, with full water bottles and protein bars for lunch. After arriving at our accommodations for the evening, we showered before eating dinner at the local pub and were grateful for a soft bed each night.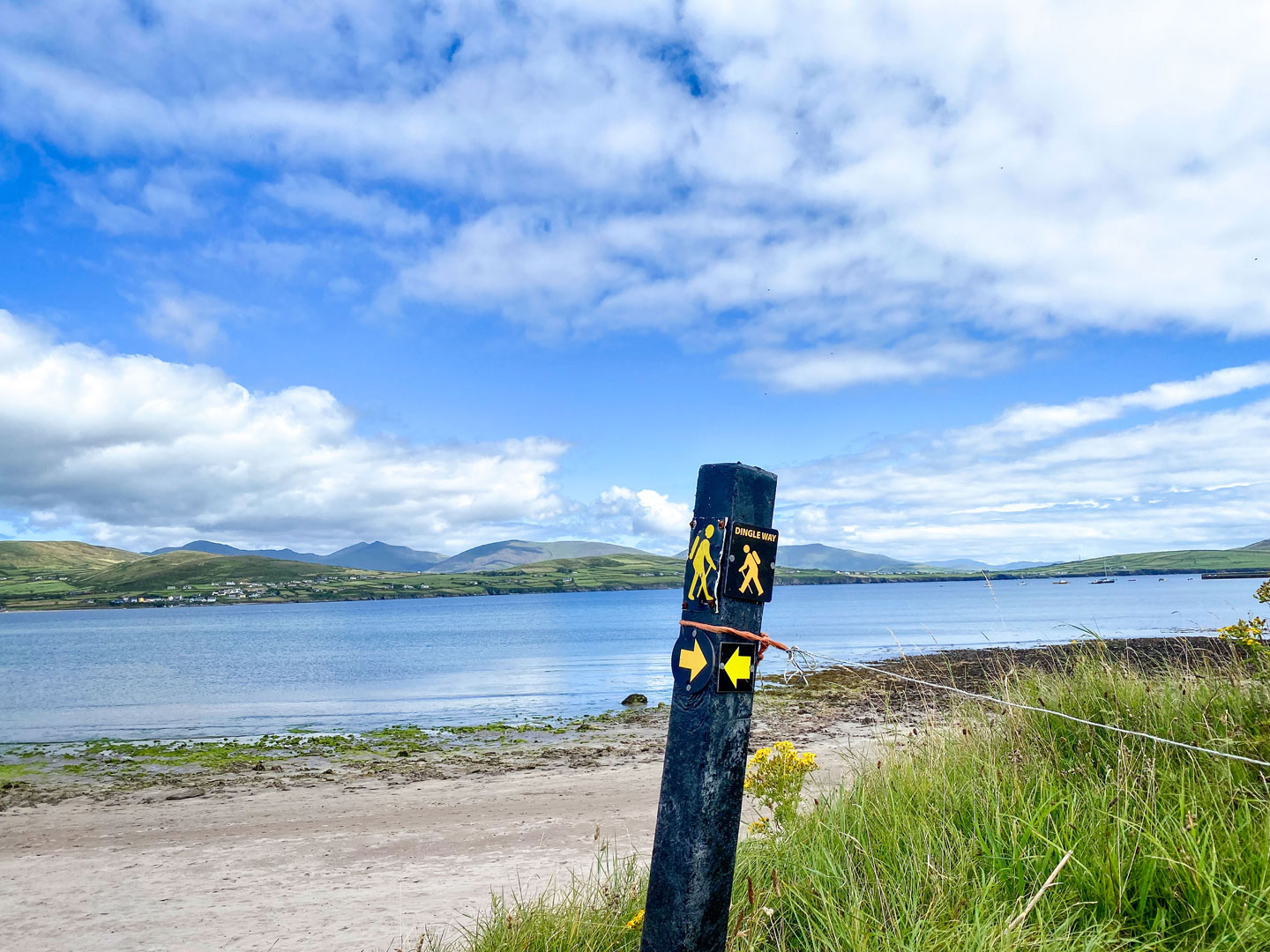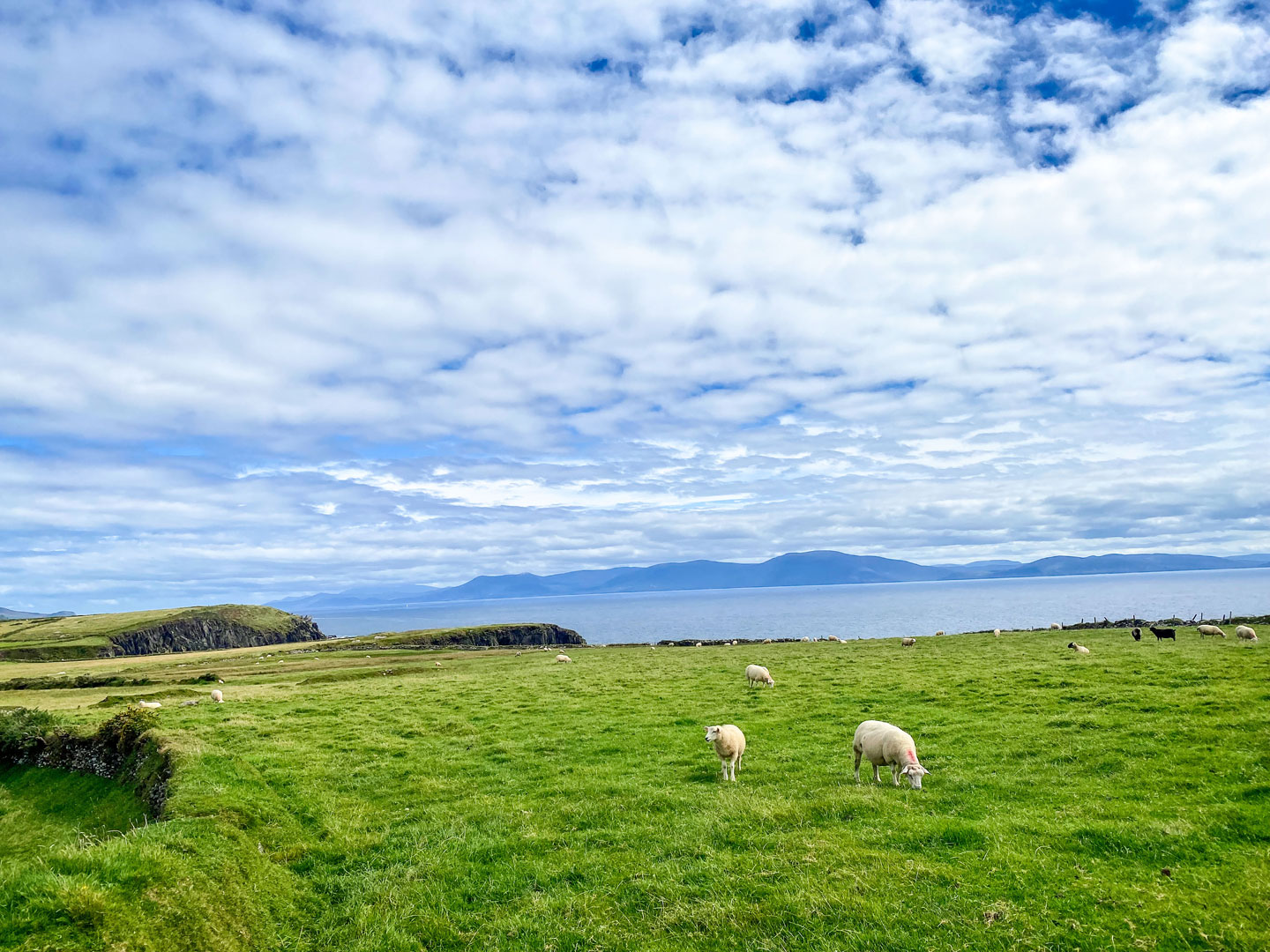 The landscape was breathtaking and ever changing along the trail. We hiked past 16th-century castle ruins situated perfectly on a hill overlooking the sea, through hip-height ferns bordering ancient stone beehive huts and ring forts.
We climbed stiles into and out of pastures and squeezed between hedgerows and stone walls. We marveled at the craggy cliffs and pounding surf below. We crossed streams and rivers and snacked on wild blackberries all along the way.
Despite hiking in August during one of The Way's busiest months, Callie and I often walked for hours without seeing anyone, locals or fellow hikers alike. The locals we met along the way were very warm and welcoming. It seemed every time we stopped to check our map, someone with a lilting brogue would be there to help with directions or make small talk (typically about American politics). One older gentleman drove past us as we walked to the crest of a hill along a country road. When he drove past again, going the opposite direction, he stopped for a quick chat. He wore an old cardigan sweater with moth holes and had spiderwebs on his car between the main body and the side mirrors. We were delighted with his repeated expression of "dilly dilly" throughout our conversation, and it became a catch phrase for the remainder of the trip.
Southwest Ireland is the center of a resurgence of Irish language and culture. Irish is primarily spoken (except to tourists), and local artisans hone their crafts in pottery made from regional clays, arts and jewelry making; traditional brown bread is served with every meal.
The ancient and wild feeling of the edge of the island carried on the wind and seeped into our souls as we approached Slea Head, the most western promontory. The Sleeping Giant, part of the Blasket Islands and Three Sisters – neighboring small peaks – could be seen from the trail for a couple of days. Star Wars fans would recognize this scenery from The Force Awakens and The Last Jedi, as parts of both movies were famously shot here near Slea Head, as were portions of the 1992 movie Far and Away.
This adventure stretched both Callie and me physically and mentally as we hiked with a bad head cold and flaring fibromyalgia through sun, wind, fog and rain. We were apprehensive to climb Mt. Brandon. We slogged through 15 miles of beach walking in a single 18-mile day. We continually readjusted our attitudes and perspectives. And ultimately, we were captivated by the landscape, people and culture of County Kerry. Callie and I shared an epic exploration, and we can't wait to plan our next hiking trip. Dilly dilly!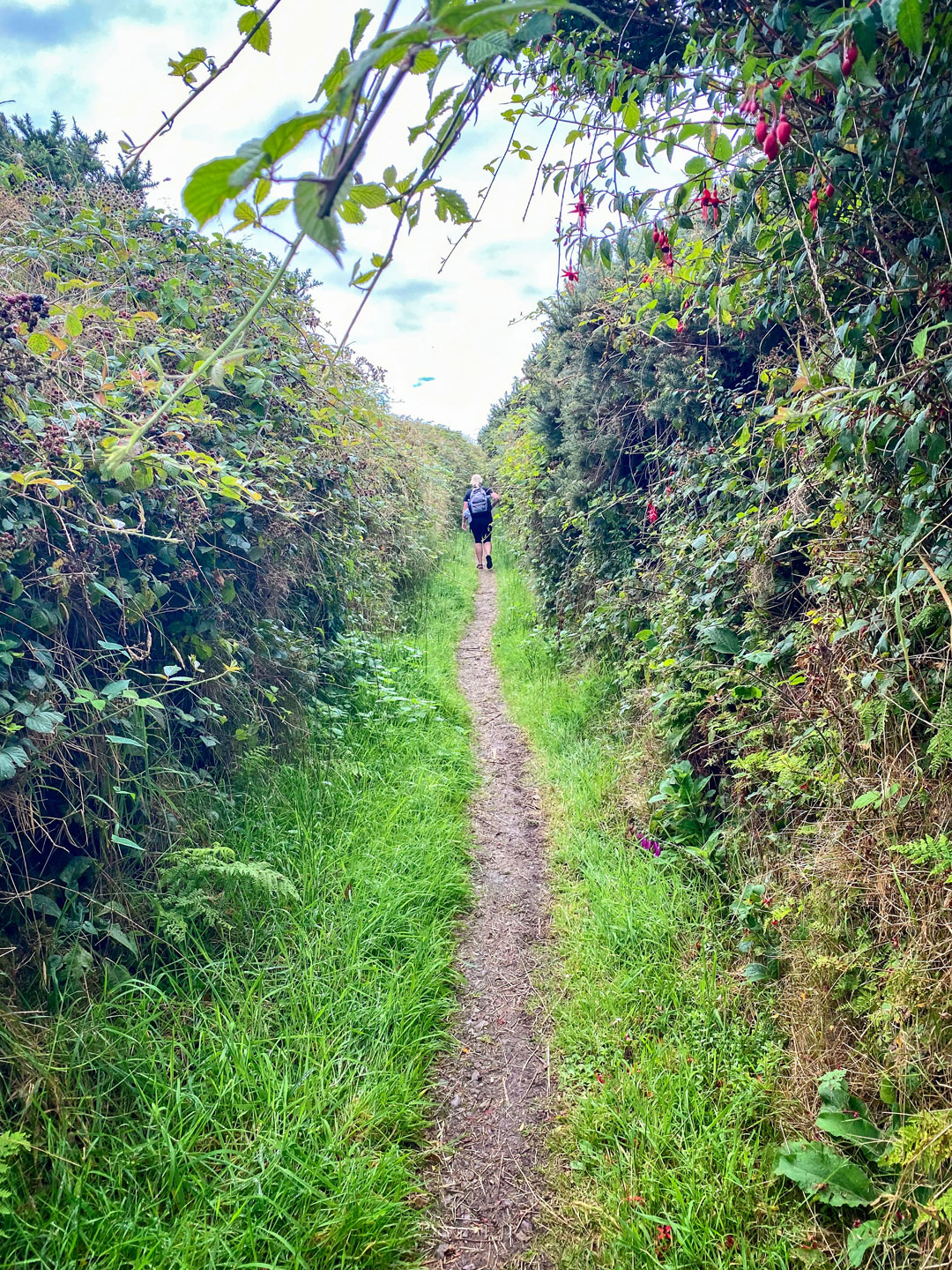 Article and photos by Celeste McNeil