Master Drive, PBS and Rock Canyon High School
April 1, 2012
/
/
Comments Off

on Master Drive, PBS and Rock Canyon High School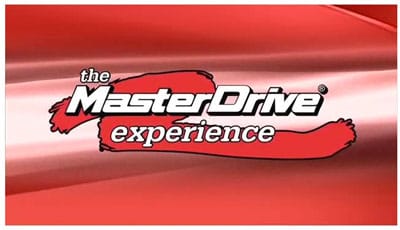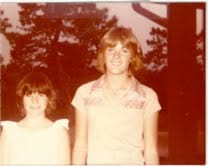 Dorri and Dawn Langford
Article by Birgit Moran and photo provided by Dawn Langford
The phone call any parent fears came true for Ronn Langford in 1986. It was the middle of the night and news came that his youngest daughter, Dorri, 19 years old was dead; killed by a drunk driver. Langford's experiences and lifelong passion of coaching race car drivers merged with this loss. In 1987, Master Drive was formed in Colorado Springs under the premise that teen driving deaths can be prevented through experiencing and mastering driving skills at a higher level of training.
"We want our students to experience the physical sport that is driving," said Dawn Langford, the founder's daughter. She points out that long-term memory stores repetitive practice for use when needed: "We teach students to anticipate by not panicking or freezing during a tough experience."
In the two-day immersion training camp, students drive a course allowing them to go through skidding, hard braking, and other defensive maneuvers over and over again. At the end of the two-day camp, parents are invited as passengers while their student driver shows off new found skills in a short graduation ceremony. "I was really nervous at first, but was surprised at how good I could react in a skid," said student driver Carli, who went through this course two years ago.
PBS recently featured Master Drive in its "Surviving Disaster" documentary highlighting best practices in surviving the unthinkable and how our brains work when faced with sudden threats.
Master Drive offers classes along the Front Range with a purpose-built skills course that challenges teens to feel first hand and to master defensive driving skills that normal driving conditions can't simulate. Teens have three full days of class work before the skills course work begins and they can test for, and ultimately get their driving permits through the DMV.
Master Drive is a certified third-party testing site for graduates of the Master Drive driver's education program in the State of Colorado. Langford was instrumental in changing the requirements for teen drivers to obtain their driving licenses as of 1998. The Graduated Driver Licensing laws in Colorado now require at least 50 hours of documented drive time, including nighttime driving before a teen with a driving permit can apply and test for his/her license. According to Langford, there is no question that all this is making our teens better drivers. "I'm so proud of what my Dad has accomplished," boasted Langford.
Rock Canyon High School will receive $40 for any RCHS student who registers at Master Drive using the code "ROCK40."