McKenzie Ellis: Adding more flavor, less salt
October 1, 2019
/
/
Comments Off

on McKenzie Ellis: Adding more flavor, less salt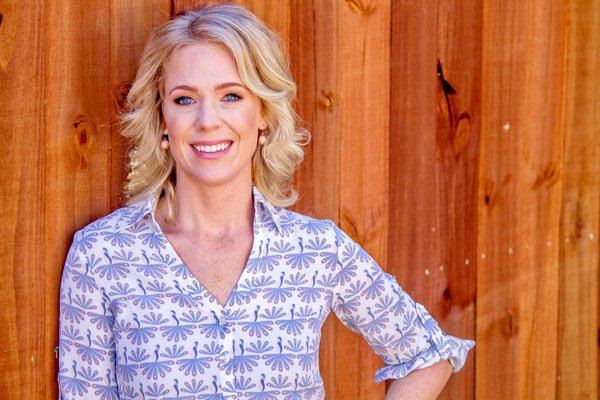 Passionate about flavorful, low-sodium foods, McKenzie Ellis created Low Salt Kitchen food blog to help others lower their sodium intake.

By Celeste McNeil; photos courtesy of McKenzie Ellis
The Village at Castle Pines resident McKenzie Ellis set out to change the world, one meal at a time. Her passion was ignited by her love for her husband, Andy. He has a rare inner-ear condition – Ménière's disease, which causes vertigo, tinnitus, ear pressure and hearing loss. While there is no cure, a low-sodium diet can reduce symptoms and attacks.
McKenzie first witnessed a Ménière attack shortly before their wedding. After watching Andy suffer, she vowed to reduce sodium in their food and "shield him from experiencing another episode." McKenzie has spent a decade educating herself and others about sodium and creating delicious food with little or no salt. "I am a total foodie and believe you shouldn't have to sacrifice flavor just because you are on a low salt diet" she stated.
McKenzie is also passionate about educating others about salt. She launched a food blog, Low Salt Kitchen in 2018. In addition to keeping up with her blog, she has also created three eBooks and is working on a print book that serves as "a lifestyle roadmap [for] understanding and overcoming sodium." McKenzie isn't stopping with books. She shares her recipes and information on social media platforms and looks forward to her YouTube channel launch early this month.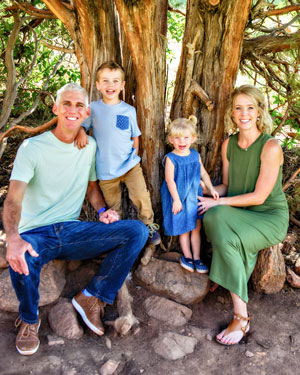 The Ellis family (left to right): Andy, Cooper (5) Aisling (3) and McKenzie.

Despite all her research into the effects of sodium and her hands-on experience with low salt flavorful foods, McKenzie is surprised by how many people she meets who suffer from various afflictions and salt is often the common thread. Health issues directly affected by the excessive sodium in our foods include heart disease, high blood pressure and stroke. "I started my food blog…to help others overcome the painful heartache of taking salt out of their diet and to gain a new perspective on healthy, flavorful, low-sodium food. It means the world to me to know I can support people who are struggling with [these] health issues…and need to eat a low-sodium diet" McKenzie stated.
When McKenzie isn't in the kitchen, the entire Ellis family enjoys being outside. They like hiking, golfing and even working in the yard. An east coast native, McKenzie loves all the ponderosa pines here; they remind her of home. She loves the mountainous feel and the convenience of living close to a big city. Always bettering herself, she is learning Spanish and loves to DIY.