Metro District water treatment to change in July
August 1, 2009
/
/
Comments Off

on Metro District water treatment to change in July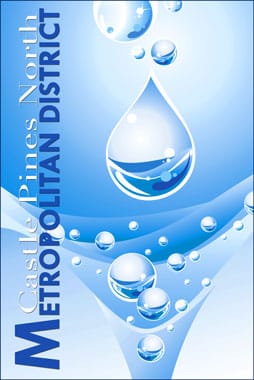 Information provided by the Castle Pines North Metro District
Water delivered to customers of the Castle Pines North Metro District (CPNMD) will be disinfected using a new process beginning in July 2009.
The change is necessary to prepare for the integration of the treatment process with the District's future water provider partners. In the past, the CPNMD has used chlorine to remove bacteria and viruses from drinking water. The change in July will involve converting the system from chlorine to chloramines.
Chloramination is a common disinfection process used safely for decades throughout the United States. Chloraminated water is safe for bathing, drinking, cooking and all everyday uses. The changeover in the disinfection process will largely be unnoticed.
There are two groups of people, however, that should take special precautions when using chloraminated water: Kidney dialysis patients and fish hobbyists (e.g. aquarium and pond owners).
The CPNMD will post the exact date of the changeover on its website, in addition to notifying customers through a direct mailer and e-mail alerts.
Detailed information about chloromaintion is available at www.cpnmd.org or by calling 303-688-8550.