National Hunger and Homelessness Awareness Week
November 1, 2020
/
/
Comments Off

on National Hunger and Homelessness Awareness Week
By Lisa Nicklanovich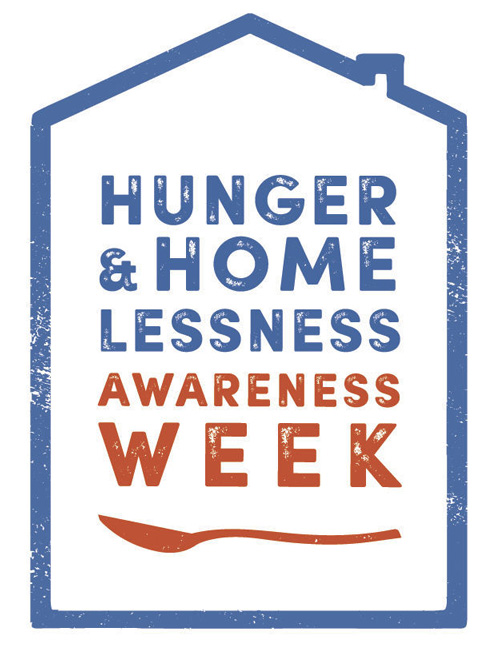 National Hunger and Homelessness Awareness Week is held each year, the week before Thanksgiving. Participating groups in the annual event spend the week holding a series of educational, service, fundraising and advocacy events. Even in the world's greatest food-producing nation, children and adults face poverty, hunger and experience homelessness in every county across America.
The Brookings Institute, a nonprofit organization that conducts in-depth research used in solving problems facing society at the local, national and global level, conducted a COVID-19 impact survey which found that by the end of April, more than one in five households in the U.S., and two in five households with mothers with children age 12 and younger, were "food insecure." Food insecurity occurs when a household has difficulty providing enough food due to a lack of resources. The survey found that overall rates of household food insecurity have effectively doubled since last year and are higher than they have ever been on record.
Children are more likely to encounter hunger than any other group in the U.S., making a direct link to poor academic performance with long-term consequences. Hunger often precedes homelessness. People who are forced to decide between paying for housing or groceries will, more often than not, choose a roof over their heads.
United States Housing and Urban Development's point-in-time count for the country identified 567,715 homeless people on a single night in January 2019. There are many indications that the actual number of people experiencing homelessness was much higher than what was counted. A Columbia University economics professor projects an increase in homelessness of 40-45% this year as compared to January 2019.
The chronically homeless are often the public face of the issue, however, they make up only 18% of the entire homeless population on a given day, according to www.moveforhunger.org. Certainly, the coronavirus pandemic has created unprecedented new homelessness policy challenges.
As families and friends come together and appreciate all there is to be thankful for, it is a timely reminder to share compassion with those who are experiencing hunger and homelessness. Experts say ending hunger and homelessness is a solvable, though sizable problem. Through working with government policy and developing and implementing community-wide initiatives, a positive impact can be made.
The Nobel Peace Prize was just awarded to the World Food Program for its efforts to combat hunger and promote food security, an encouraging sign that progress is being made to eradicate these problems.
For more information and ways to take action, visit www.feedingamerica.org, www.foodbankrockies.org, www.endhomelessness.org, www.hideplainsight.org.