Give if you can this holiday season
November 1, 2020
/
/
Comments Off

on Give if you can this holiday season
By Patte Smith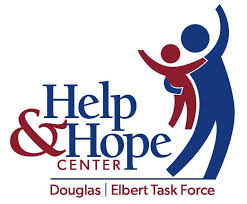 Help & Hope Center and Crisis Center are two organizations within Douglas County that provide vital services for community members in need throughout the year, especially during the holidays. This year, many are struggling to make ends meet due to the stress of isolation, medical issues, increasing food prices and the impact of losing jobs. These two groups help individuals put food on the table, assist with the cost of rent and utilities (https://www.helpandhopecenter.org/keep-the-heat-on/) or provide a safe place to stay for those suffering from domestic abuse.
In 2019, Crisis Center provided direct service to 573 different adults and children impacted by domestic violence, with 31% of those adults utilizing more than one service, including therapy, community-based advocacy and emergency shelters.
At Help & Hope Center, utility assistance is up 51% this year, and the food bank continues to need nonperishable goods to restock its shelves. Since January, the center has provided more than $100,000 for heat/electricity assistance for 329 families. "The COVID-19 pandemic has exacerbated the problem with associated job losses and reduced work hours," stated Dan Marlow, executive director.
Crisis Center Annual Gala this year is a virtual event celebrating 35 years of helping individuals and families. The event is Friday, November 6 at 6 p.m. and will be 45 minutes of "fun, inspiration and generosity." There will be a silent and live auction, a keynote speaker and other activities (see ad on page 30 in the E Guide insert).
Participants may choose from two options for the virtual fundraiser:
Individuals can register for free prior to the event and receive a Virtual Event Packet including a link and notification for the auction.
Join friends or family in a small group at home to celebrate and receive the Virtual Event Packet and a Virtual Event Box with wine, a dinner gift card and other items. To register, visit https://e.givesmart.com/events/fb4/ or for more information, visit www.thecrisiscenter.org.
One client shared this: "This is the safest and most comfortable shelter. Never in my life have I ever felt like an actual human being. Everyone cares. My advocate is amazing and helps me feel good about myself and realize that being in a domestic violence situation is not my fault. I feel good and I have hope."
Crisis Center's Adopt-a-Family Sponsor Commitment Form is now available for anyone who would like to donate to families and individuals during the holidays. Donors can purchase actual gifts or gift cards. All items must be delivered to Crisis Center by Monday, December 14. Gifts must not be wrapped, but donations of gift bags and wrapping paper is much appreciated.
For more information and to fill out an Adopt-a-Family form, email Amy McCandless at amccandless@thecrisiscenter.org.
Help & Hope Center Santa Sharing program has changed its format this year. The Center asks the community to purchase new unwrapped gifts, toys for kids and gift cards for their clients and drop them off at the Center between Monday, November 16 and Monday, December 14. The gifts will be distributed to the clients Monday, November 30 through Wednesday, December 23.
"We are committed to the individuals and families that need help," noted Susan Littman, Santa Sharing program coordinator. "While this year has been challenging, clients will still receive gifts for their children thanks to the generosity of our community."
For more information, email Susan Littman at SantasHHC@gmail.com.
Help & Hope Center in need of food donations
The 9Cares Colorado Shares Food Drive was canceled this fall, causing a shortfall of food for Help & Hope Center's clients. On Sunday, November 1 through Saturday, November 14, the Help & Hope Center will have a fall Help & Hope Cares Community Food Drive. Donations are greatly needed and make a huge difference to individuals in the community.
Register as an individual or team for the food drive at https://tinyurl.com/y6n65v8p. "We could not help our neighbors in need without people like you!"