New care option for seniors
November 1, 2011
/
/
Comments Off

on New care option for seniors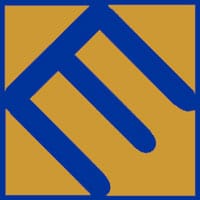 by Joe Gschwendtner
One of Castle Pines' newest businesses is the Extra Mile Family Office. Headed up by CEO Kevin Grenier, Extra Mile (EM) offers concierge management services to the 60-year-old and older demographic group in the Denver area.
Historically, a family office is a tool of the wealthy – a business office allowing the owners to live as they please, leaving management problems, people issues, and projects to others. Extra Mile is Grenier's attempt to provide similar services on demand to those whose net worth is in the range of $2-$5 million. His pitch is not unlike a time share: own just enough of such an office to meet your needs. But there is more …
Most healthy people today have a vision of aging in place, staying in their homes and local communities as long as possible. To do so takes both funding and the gradual assignment of management and supervisory tasks to trusted advisors. Grenier says that EM has its own core staff including legal counsel, advisors on aging issues, and wealth and trust management services. All are overseen and coordinated by a personal advisor assigned to and accepted by the client.
EM seeks long-term client agreements, but will do work hourly in the initial stages of trust development. Agreements can be terminated with 30 days' notice. Grenier makes it clear that his staff will engage in more mundane tasks when necessary, but he prices all services out at management rates. Grenier himself is an Air Force Academy graduate and has a masters degree in counseling.
Whether Colorado well-to-do seniors avail themselves of these services for the benefit of themselves or aging parents remains to be seen. What is clear is the need for trusted, skilled supplemental help with the nagging problems of age and mobility. If the demographics or situation resonate with you, contact Grenier at 720-285-6114 or e-mail to set up an appointment at your house or EM's offices in Castle Pines. EM's website is www.extramiledenver.com.