New faces of the Castle Pines North Master Association
January 1, 2010
/
/
Comments Off

on New faces of the Castle Pines North Master Association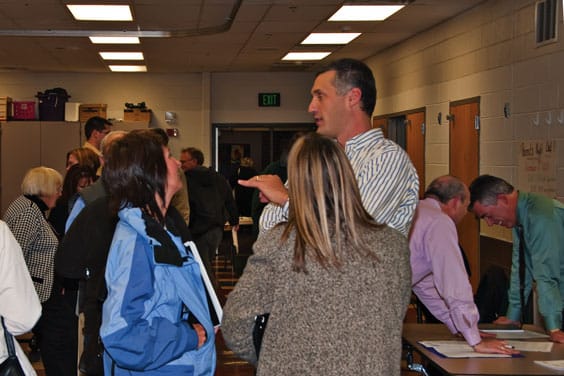 Former Master association president Jim Steavpack discussing policy at the annual meeting held in November.


Article by Kathy Dunker and photos by Tim Gamble
At the November 19 Master Association annual meeting, Jack Zelkin and Larry Cook were elected to the Board of Directors. The Board also thanked Rex Lucas and Shelley Hamilton-Bruer for their service to the Master Association. The Board acknowledged the time and effort that both of these directors put into their community efforts during their term. The Board also welcomed its two newest members.
Larry Cook, a resident of Bramble Ridge and member of his resident HOA Board of Directors, says he stays away from political issues as much as possible, is proud of and likes where he lives, and wants to do what he thinks is right for all concerned.
Cook has lived in CPN for more than three years. He said he does not have any political aspirations or a personal agenda for his role on the Board. Cook said he does feel that the various opinions and agendas that have been present in the community recently are unproductive and that we all "need to come together as one." In the long run, Cook said he would just like to make the community a better place to live.
Jack Zelkin, a resident of Briar Cliff, stated he is excited to be part of the Master team. Jack has 35 years experience in relationship building and partnerships. He said he feels he will be a positive influence on the Master Board and intends to bring a "sense of partnership to the organization and get everybody to work together."
Jack's two criteria for decision making are, "Will it benefit the homeowners and can we afford it?" He said that any surplus money should be used to support events with the local HOA's and bring homeowners together. Jack also wanted to add that he intends to bring a sense of humor to the Master Board.
When questioned about recent talk of the Master Association possibly disbanding, Jack said the Board needs to come up with a mission statement. He said it must be examined whether the Master Association's existence is still justified or if it is no longer needed.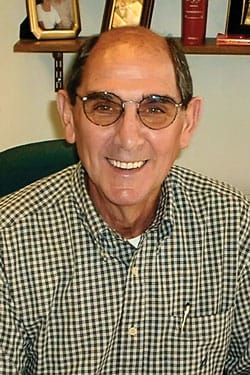 Larry Cook and Jack Zelkin (below)