Our very own hometown hero
September 1, 2012
/
/
Comments Off

on Our very own hometown hero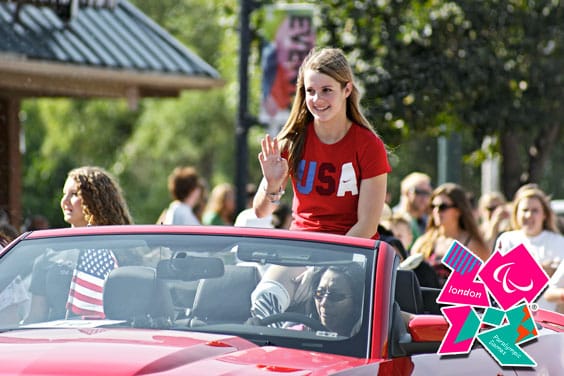 By Lisa Crockett with photo courtesy of the Bro family
Brickelle Bro, pictured here at a sendoff parade held in her honor in Castle Rock, will compete in the Paralympic Games in late August and early September.
Bro qualified to compete early in the summer and spent two weeks in Germany with Team USA just prior to the games to prepare.
Though the games won't be broadcast on television, they can be viewed online. To watch and cheer for Brickelle, go to http://paralympic.org/swimming. Be sure to tune in and support one of our very own!
Brickelle's race times are as follows; "S8" refers to her Paralympic classification:
Friday August 31st – Women's 400 Free -S8
Prelims: 9:30 (2:30am Mountain)
Final: 17:30 (10:30am Mountain)
Sunday September 2nd – Women's 50 Free – S8
Prelims: 11:05 (4:05am Mountain)
Final: 19:43 (12:43pm Mountain)
Thursday September 6th – Women's 100 Free -S8
Prelims: 11:07 (4:07am Mountain)
Final: 19:19 (12:19pm Mountain)