Parks Authority President Resigns
December 1, 2008
/
/
Comments Off

on Parks Authority President Resigns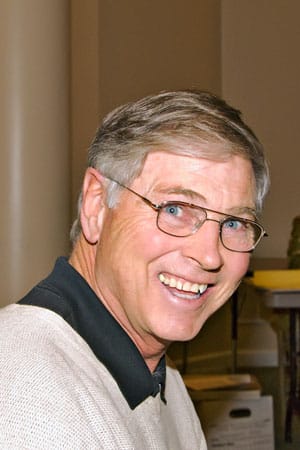 Sandy Colling
by Terri Wiebold
Since the inception of the Castle Pines Parks Authority in 2000, Sandy Colling has been an influential and inspirational presence on the Parks Authority Board of Directors. In October, Colling stepped down from his position as president of the Parks Authority to further pursue outside endeavors.
"It was a labor of love and it would have been nice to see Lagae Park though completion," said Colling, "but with the market the way it is my time is best spent focusing on my work and trying to survive as a realtor."
As the Castle Pines North Foundation (Foundation) representative on the Parks Authority Board of Directors, Colling donated countless hours to the effort to bring parks to the Castle Pines North community. He worked to bring Coyote Ridge Park to completion; he was involved in planning and designing the once-proposed Castle View Park; and he has been intimately involved in the planning and design of the proposed park at Lagae Ranch.
Colling said he is confident that his successor, former Metro District president Tom Weldon, will do a fantastic job representing the Foundation on the Parks Authority board.
As for the future of the parks in CPN, Colling said, "I think the ideas for the park [at Lagae Ranch] are great and I hope they are able to get it all done." He added that he hopes the Parks Authority will consider expanding Coyote Ridge Park in the future and someday look into a recreation center to further enhance the community.