Plan now and have a beautiful yard by summer
January 1, 2017
/
/
Comments Off

on Plan now and have a beautiful yard by summer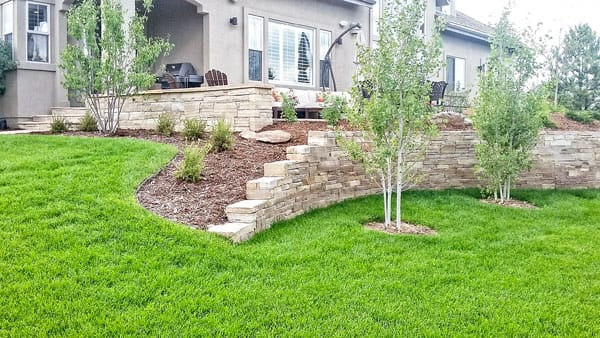 Now is the perfect time to plan for spring and summer landscape work. You'll be glad you did!

By Elean Gersack; photo courtesy of Steve Belluscio, Pineco, LLC
How many of us have tried to hire a landscaping company in May only to find out they are booked until August? Well, it may sound crazy with the cold and snow all around, but now is the ideal time to make plans for landscape improvements.
Last year at this time, I embarked on a project to repair retaining walls, improve grading and add some landscape enhancements to my home. I met with a landscape architect in January to review the task at hand. He was able to see past the snow and identify exactly what was needed to fix and enhance our outdoor space. We went through several iterations before submitting plans to the HOA for review, and by that time, we secured an expert to tackle the work.
"Composing a thoughtful design, establishing budget and submitting final plans to the community design review boards may take up to two months, so winter is the perfect time to begin the process," shared landscape designer, Steve Belluscio.
It was a great decision to start early for many reasons. First, fewer people are contacting landscapers in the winter months and that means companies are more willing to negotiate pricing. Second, being first on the list means being able to enjoy the end result that much sooner.
Depending on the scope of the project, work can take days, weeks or months. Think about what is important to you. For example, if speed of completion is at the top of your list, you might want to consider hiring a larger company with big crews. If attention to detail is paramount, consider hiring someone with exceptional quality and craftsmanship.
Use these steps to plan for your yard repair/enhancement and have a wonderful outdoor space when warmth returns:
1. Contact reputable landscape designers or architects. Getting personal references is ideal.
2. Meet during the winter months to evaluate options, pricing, and ultimately select your contractor.
3. Submit plans to your HOA for review and approval.
4. Be patient … the snow will melt, and your project will get started soon.
5. Enjoy your new outdoor space for the entire summer!