Preliminary Plans for Interconnect Pipeline Complete Construction to Begin in 2009
August 1, 2008
/
/
Comments Off

on Preliminary Plans for Interconnect Pipeline Complete Construction to Begin in 2009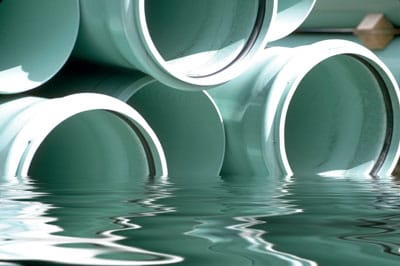 by Lane Roberts
Preliminary plans for the 8.5 mile "Centennial to Castle Rock Interconnect Pipeline Project" have been completed.
The 30-inch pipeline will run from storage tanks on Griggs Road through Castle Pines North (CPN) along the Xcel power line corridor, and will end at a water storage facility in Castle Rock. The Castle Pines North Metro District, the Town of Castle Rock, and the Centennial Water and Sanitation District are working together on the project.
The preliminary plans included establishing size and alignment of the pipeline, developing hydraulic profiles, and determining metering points, value locations and pump stations, along with a cost analysis.
According to Metro District Manager James McGrady, the next step is to finalize an agreement with Centennial Water and Sanitation to convey reusable water from CPN and Castle Rock back to the respective service areas.
"A hydraulic model of Centennial's water system was developed to determine what improvements are needed within Centennial's water distribution system in order to convey water from their water treatment plant to the tank located on Griggs Road," stated McGrady.
McGrady said cost sharing agreements between the District and Castle Rock are still being negotiated.
Once agreements are in place, final design of the pipeline will begin. Construction for the pipeline could begin in early 2009.