PRIDE Day at Buffalo Ridge Elementary School
June 1, 2014
/
/
Comments Off

on PRIDE Day at Buffalo Ridge Elementary School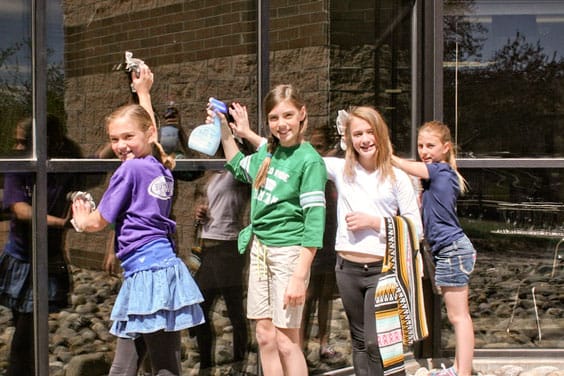 Fifth graders use a homemade all-natural cleaner they made in class to wash
the exterior windows of the school during PRIDE Day at BRE.



Article and photos by Elean Gersack
It was a busy day at Buffalo Ridge Elementary School (BRE) on Thursday, April 24. The day was all about PRIDE – perseverance, respect, integrity, discipline, and excellence.
The school's student-led philanthropy and community service organization, Dream Team, created PRIDE Day to show respect and pride for the school. With a Dream Team member leading the way, each class took ownership of a beautification project in or around the school. Weeds were pulled, trash was collected, crayons were peeled for recycling, storage rooms were de-cluttered and organized, laptop screens were wiped down, outside rocks were tidied up, and windows were washed with an all-natural cleaner made by fifth grade students.
According to Dream Team teacher sponsors Jen Murdock and Jolie Pinke, the group has long been an advocate for helping others outside of school, and PRIDE Day was a way to come full circle and give back to the school itself. "There was a buzz of excitement around the school today for sure!" said Murdock and Pinke.
Aubree, a kindergartner in Mrs. Chagolla's class, worked hard with friends to peel old crayons that would be recycled as part of her classroom project. "It was a day to show respect and be nice to others," said Aubree.
Dream Team members were excited about this first ever PRIDE Day. "PRIDE Day means to have pride throughout the day working together as a family to make the school a better place," shared Riley and Sophia. Kyle shared that throughout the years, the teachers have been giving it their all and now it was time for students to give back.
At the end of the day, all of the students and staff enjoyed popsicles while taking part in a walk around the building to admire the end results from a day of hard work.
It certainly was a day to feel proud. "It was like a busy bee work factory and a celebration of our school community," shared Murdock.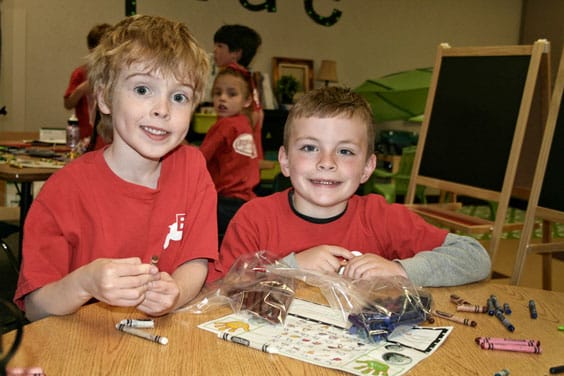 Kindergarteners peel old crayons to prepare them for recycling as their PRIDE Day project at BRE.