Recent break-ins are a reminder to take precautions
June 1, 2016
/
/
Comments Off

on Recent break-ins are a reminder to take precautions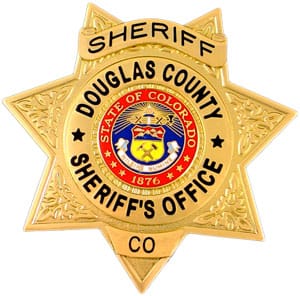 Information provided by the Douglas County Sheriff's Office
Whether parked for the day outside your office building, at the shopping mall, movie theater or near a trail head when out for a hike – you may not know it, but you are a prime target to be a "crime of opportunity" victim.
Crimes of opportunity are among the most common in Douglas County and thieves tend to target vehicles when they conclude that a vehicle will be unoccupied for a prolonged time. Last month, several vehicle break-ins were reported at Elk Ridge Park in the late afternoon during athletic activities. The windows in the cars were broken and valuables taken. Vehicle break-ins had previously been reported at the Glendale Open Space dog park off I-25 as well. Additional patrols have been requested in these areas, but by taking a few precautionary steps you can help lessen the chances that you will become a victim:
Limit personal items left in your vehicle and keep them out of sight
Place bags, purses and other valuables in the trunk PRIOR to arriving at your destination, as you never know who may be watching
Never leave a convertible top down.
Never leave car windows open or doors unlocked
Never leave keys hidden in or around the vehicle
Open garages are also extremely popular targets for thieves. Whether you are doing yard work out back, relaxing in the house or just headed out for a quick errand, make sure you do not leave your garage open to tempt a thief.
For more information about crime prevention, visit www.dcsheriff.net/community/.