Redirecting generosity to help panhandlers
January 1, 2018
/
/
Comments Off

on Redirecting generosity to help panhandlers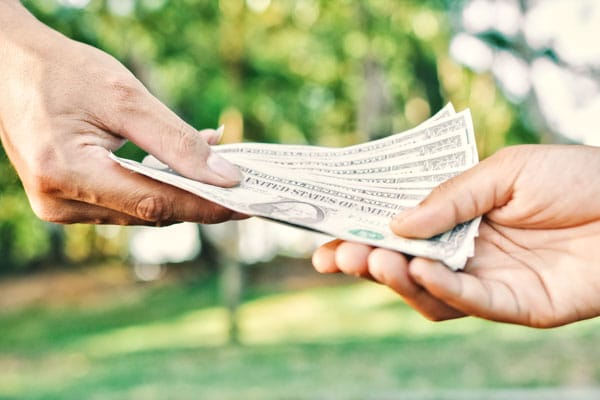 By Lynne Marsala Basche
Whether called a "drifter," "beggar," "transient," or "panhandler," walking past anyone asking for money can be awkward. People are sympathetic, but they may also be embarrassed by the public request. Regardless of if people look away and ignore the person or if they give money, it is unsettling especially when it happens close to home. The Castle Pines community is generous and open to helping those in need, but with an increase in the number of people begging, particularly at the King Soopers shopping center, it is difficult to know if giving money, which feels like the right behavior, is perhaps the wrong response.
Heartstrings have increasingly been tugged lately when families, including children and pets, have been seen outside of local businesses. With stories that are often convoluted and make little sense, it is hard to tell if these people are genuinely in need or scamming altruistic souls. Taking a responsible and compassionate approach is the best way to handle the situation, which, in this instance, means contacting the non-emergency number of the Douglas County Sheriff's Office (DCSO).
Throughout Douglas County, the DCSO receives calls about panhandlers and homeless people, including in Castle Pines, which has warranted three calls in the past three months. The most common locations are along the I-25 corridor and Highway 85, which see people traveling from one place to another. DCSO deputies assigned to Castle Pines note that transients know to stop in this community because residents give them money and pay for food.
When the DCSO receives a call, Public Information Officer Lauren Lekander explained that officers respond to the area in an attempt to locate the subject. If found, deputies will ask the person questions, such as where are they from, where are they going, what are they doing here, etc. Depending on the circumstances, the person may be offered a ride to where they are going. If a person indicates an interest in resources or needs help, there are ways the DCSO can assist. As long as no illegal activity is happening, the DCSO will typically leave them alone, but if businesses and citizens keep calling, they may be asked to move. Of course, if there is any illegal activity, then the person may be cited or arrested.
"Officers can provide panhandlers with resources; however, resources are not always offered depending on the circumstances," said Lekander. "Oftentimes a person says they are just on their way from one location to another and stopped for a break. If they do not appear to be in need of assistance or medical attention, it is not typically forced on them."
It is important to note that asking for money or panhandling is a violation of a county ordinance; however, homelessness in itself is not a crime.
Keep an open mind and heart when dealing with panhandlers, and be a part of the solution by contacting the DCSO, so that those truly in need will receive necessary assistance.
This article idea came to us from a concerned reader, and we encourage the community to send story ideas for consideration to Editor@castlepinesconnection.com.