REVISION to light rail information printed last month
May 1, 2017
/
/
Comments Off

on REVISION to light rail information printed last month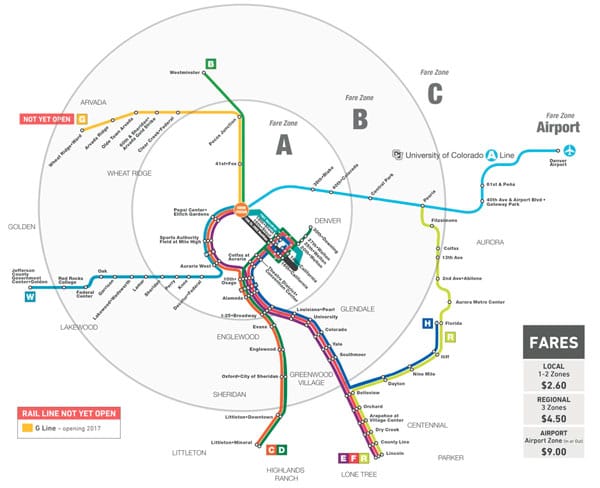 By Kathy Fallert
Little did I know as I wrote the Day Trippin' article last month regarding "RTD Southeast Rail Line and R Line Updates," I have been parking illegally at Lincoln Station for years. I was under the assumption, as are many, that parking there is free. Apparently, I have been lucky that I have not received a ticket (unlike the resident who wrote in to share with us our error). Residents of the 80108 ZIP code are considered "out of boundary" for RTD and are therefore required to pay $4 per day to park at Lincoln Station.
Parking enforcement officers will check the address your license plate is registered to when determining if you are within RTD boundaries. Those within the boundaries can park at the Lincoln Station for free for the first 24 hours. After that, the cost is $2 per day. No cars can be parked at a park-n-ride for more than 30 consecutive days.
Additionally, as depicted in the illustration to the right, taking the light rail from Lincoln Station to Union Station crosses three fare zones. I mistakingly thought it was only two zones. Consequently, the fare is $4.50 each way, not $2.50 as was printed in last month's article. I can assure you that RTD does check your tickets to make sure you have paid the proper fare. The day I rode, I had inadvertently purchased an all-day unlimited pass for $9, so I was covered. But officers did check my ticket three different times that day.
For additional information regarding fares, routes and parking regulations, visit www.rtd-denver.com. Perhaps you, too, have been one of the lucky ones?