Our hats off to the 80108 class of 2017!
May 1, 2017
/
/
Comments Off

on Our hats off to the 80108 class of 2017!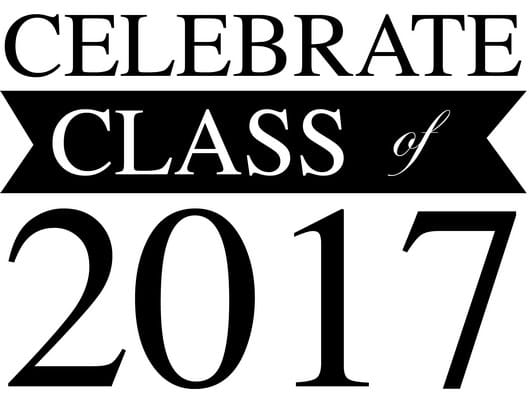 Castle View High School
Baca, Merissa
Beauchamp, Lauren
Beaujon, Anthony
Besocke, Madelyn
Bloom, Braden
Brodin, Samuel
Cage, Kellie
Chavez Islas, Brayan
Curry, Anna
Curry, Blake
Dean, Keaton
DeVries, Jack
Dudley, Koby
Dunbar, Jane
Endley, Skylar
Finley, Brandon
Galligan, Amber
Gladstone, Madison
Hosmer, Joseph
Howland, Andrew
Jackson, Joshua
Kouri, Haylie
Matese, Marissa
Negron, Christopher
Nouss, Marianna
Okimoto, Alexandra
Radich, Charles
Trost, Jenna
VanBruwaene, Brenden
Denver Academy
Hensley Van Hercke
Douglas County High School
Anderson, Christopher
Avrin, Sydney
Baker, Gavin
Bevill, Gabriela
Bintner, Jillian
Bosacker, Seth
Bunker, Taverly
Christensen, Briar
Cowgill, Brian
Edwards, Curtis
Fifer, Jacob
Fredericks, Ryan
Gessner, Megan
Gil, Madison
Goel, Sejal
Hanlon, Brian
Hulsey, Stone
Hying, Emily
Johnson, Alexis
Jones, Cassidy
Kim, Aaron
Klein, Joseph
Kline, Haley
Knight, Mackenzi
Knowles, Raleigh
Krautter, Zachary
Kyrimis, Samantha
Lee, Rhianna
LeVan, Chase
Litton, Brandon
Lujan, Christopher
McGillicuddy, Megan
Mild, Madison
Murib, Luma
Murphy, Garrett
Neitzel, Avery
Olsen, Ally
Phelps, Hannah
Pippin, Jaxon
Rodriguez, Javier
Rodriguez, Noah
Roney, David
Schlesinger, Cameron
Shiferaw, Gelilla
Sonczalla, Rachel
Stewart, Natalie
Stone, David
Storey, Hanna
Suydam, Zoe
Thompson, Madeleine
Trotter, Nicolas
Urban, Eric
Watson, Alexis
Zaeske, Seth
Zimmerer, Emily
Zimmerman, Gabriel
Lutheran High School
Ball, Ashley
Ciccio, Nick
Davis, Andrew
Essegian,Tyler
Haney, Cruz
Hinman, Sayge
Huber, Lexi
Olson, Lance
Regis Jesuit High School
Boerema, Haley
Butler, Brian
Donnegan, Maggie
Frishman, Samuel
Frishman, William
Gentile, Nora
Graser, Jacob
Haselden, Logan
Kelly, Dylan
Kelly, Tyler
Kennedy, Taylor
Koerner, John
Krahn, Keegan
Lewis, Jason
Loy, Hunter
Marin, Scott
McDonald, Kathryn
Mullins, Jacob
Nuss, Erich
Pieseski, Nicholas
Rosabal, Connor
Wilderman, Alexis
Winston, Noah
Rock Canyon High School
Abreu, Elizabeth
Adams, Dylan
Adams, Kerry
Adis, Jake
Arellano, Aubrey
Atkins, Garrett
Atkinson, Elizabeth
Avers, Brandon
Banker, Clair
Bartmann, Julia
Becker, Reid
Behnke, Matthew
Bell, Morgan
Benson, Blake
Benson, Mary
Bess, Kiki
Bingel, Jacob
Black, Connor
Black, Kyle
Blackburn, Samuel
Bley, Jack
Bobbitt, Peyton
Bochner, Nash
Borner, Aspen
Boyce, Cameron
Boyce, Logan
Boyles, Chandler
Bransom, Erin
Brazelton, Jason
Bro, Cayden
Brown, Jacob
Brust, Michael
Buck, Eleanor
Butler, Christian
Carlson, Joel
Casias, Alicia
Cave, Michael
Charvat, Noah
Christensen, Casper
Conley, Ryan
Cool, Fionn
Crock, Ethan
Cuenin, Alexander
Culkin, William
Cunningham, Cassandra
Daniel, Erin
Davis, Sarah
Desmond, Taylor
Dolan, Anika
Douglas, Lauren
Downs, Emma
Dozois, Sydney
Drawe, Saylor
Drew, Madison
Dreyfuss, Jack
Driber, Brandon
Dunker, Michelle
Dunn, Brian
Dunn, Molly
Eichie, Ehidiame
Elliott, Alexa
Esekhaigbe, Omamewanlen
Fabricius, Hailee
Farnsworth, Taylor
Farooqi, Huda
Feeney, Sarah
Fields, Austin
Fields, Jada
Fisher, Taylor
Fletcher, Paige
Fredericksen, Logan
Freeseman, Harley
Fuchs, Robert
Gahan, Thomas
Gerlach, Sydney
Giampietro, Nicole
Gilbert, Martina
Givin, Matthew
Gomes, Estella
Grafitti, Travis
Gratrix, Adam
Green, Claire
Groves, Logan
Gusdorf, Alexander
Hairgrove, Macy
Ham, Michaela
Hansen, Payton
Hardison, Hannah
Harris, Allyson
Harrison, Paul
Hassett, Cole
Heller, Bailey
Hermann, Noah
Herskovits, Emma
Hopkins, Zachary
Huff, Olivia
Hughbanks, Marguerite
Hughes, Benjamin
Ingram, Brittani
Inman, Kayla
Jackman, Brian
Jackson, Ryan
Jakubowski, Joshua
Jensen, Ally
Jensen, Tyler
Johnson, Zachary
Kabza, Keoni
Kapp, Austin
Kassner, Kirsten
Keely, Charles
Kellner, Annika
Kenny, Katherine
Khan, Zunera
Kilponen, Leah
Kliner, Carson
Kohl, Remington
Kortum, Blake
Kramer, Conner
Krause, Tristan
Lalria, Paras
Lambrecht, Brayden
Lane, Molly
Larson, Karl
Lawson, Seth
Lee, Amelia
Lepard, Ariel
Lind, Deanna
Lui, Julie
Lynch, John
Maciolek, Chloe
MacRossie, Cailyn
Malensek, Emma
Martin, Charles
Martin, Samantha
Martin, Samuel
Martinez, Anne
Martinez, Brandon
McCarthy, Shannon
McCaslin, Brenna
McCulley, Cameron
McDaniel, Emerson
McDonnell, Wayde
McFarland, Carter
McLean, Kyla
McLennan, Roger
McMullen, Cassidy
McNaul, Lindsey
Meisner, Ryan
Mendus, Emily
Mercer, Michael
Metcalf, Madison
Metcalf, Marissa
Miller, Benett
Miller, Callie
Miller, Hannah
Miller, Weston
Mock, Kyle
Moore, Cassie
Moorhead, Chloe
Motlong, Skylar
Mundwiller, Kayte
Munro, Gavin
Murphy, Kayla
Murray, Jackson
Myers, Ethan
Nasseth, Sean
Natvig, Hailey
Nelson, Chace
Norris, Jake
Noufer, Matthew
Oberholtzer, Casey
Olcott, Jason
Oros, Austin
Patel, Dhruti
Patel, Maya
Paulson, Diana
Pearson, Matthew
Pickett, Hunter
Pitman, Megan
Price, Benjamin
Pryor, Megan
Pusar, Joshua
Quam, Alexandra
Reeder, Julia
Reichman, Kyle
Rickert, Maxx
Rivera, Nicholas
Roach, Regan
Romero, Kyleigh
Rowe, Tessa
Schmeits, McKinzie
Scholz, Amanda
Scott, Kathryn
Shaffner, Karlee
Shah, Eesha
Sharma, Sriya
Skoglund, Jason
Slater, Victoria
Smith, Andrew
Smith, Bradley
Smith, Natalie
Snowden, Jeremy
Snyder, Jackson
St Laurent, Devin
Stanek, Rachael
Staples, Margaret
Stavaski, Sara
Steffe, Claire
Stewart, Casey
Stewart, Sara
Stewartson, Sloane
Storick, Kelly
Stouffer, Brendan
Stutler, Haley
Suhanyi, Katherine
Svenson, Alec
Tartz, Skylar
Terrones, Diego
Thomas, Christian
Thompson, Sara
Thompson, Sean
Tinucci, Jeremy
Titensor, Blake
Tornabene, Wyatt
VanBenthuysen, Peter
Vandersmith, Ryan
Vareldzis, Jake
Veltri, Ben
Veres, Ty
Vrabel, Bryce
Waggett, George
Walker, Samuel
Warnecke, Bryan
Watervoort, Nathan
Wendel, Alyssa
Westberg, Truman
White, Maxwell
Wicklund, Victoria
Wierda, Katherine
Wilmer, Kellie
Wilson, Anna
Woodin, Kathryn
Woodrow, Gregory
Wulforst, Madison
Yarwood Perez, Isabel
Yehle, Patrick
Yuen, Francis
Zagar, Cassidy
Zahorik, Claire
Zbylski, Weston
Zeh, Heidi
Zimberoff, Johanna
St. Mary's Academy
Alaina Masood
Valor Christian High School
The final list for Valor seniors was unavailable as of press deadline. Per the school's request, please contact them directly for a list of Valor graduates.