Rock Canyon High School poms team goes to state
January 1, 2016
/
/
Comments Off

on Rock Canyon High School poms team goes to state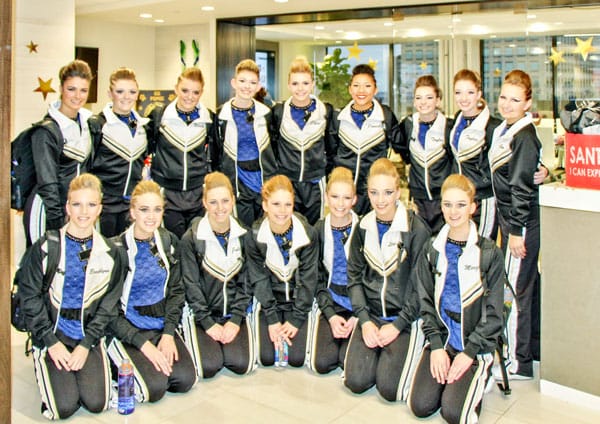 The RCHS varsity poms team on December 12 at the Denver Coliseum where they competed in the state championship. The team earned a 3rd place finish overall.
By Lisa Nicklanovich; photos courtesy of Chris Crump
Rock Canyon High School (RCHS) poms placed in the state finals for the third consecutive year in the Jazz division and earned a 3rd place finish overall at the Denver Coliseum on December 12.
Olivia Wheeler of Castle Pines said, "Being my first year on varsity, it was a new experience but something I will never forget. Dancing alongside fifteen amazing girls was the most rewarding part and I will always treasure the feeling of running off the floor and knowing we did the best we could have done. My team is my family and there is no one I would rather dance with everyday than them. I'm extremely proud of our performance and look forward to next year."
Alexa Vanderhill of Castle Pines said, "Dancing in the varsity state finals the past two years has been one of my most rewarding experiences. Knowing our team worked countless hours only to take the floor and feel like we performed our absolute best is an indescribable feeling full of tears and excitement. The support of our coaches is second to none and receiving their encouragement by telling us that they couldn't be prouder only magnifies our feelings. At the end of a 20-hour day, it became more about the bond we had developed and less about our placement. This is far more valuable than any first place trophy and something I will personally cherish long after graduation."
Coach Christina Leone added, "These girls are just a joy to coach and it's great to see them rewarded for their hard work! Next up will be Nationals at Disney World in Orlando at the end of January!"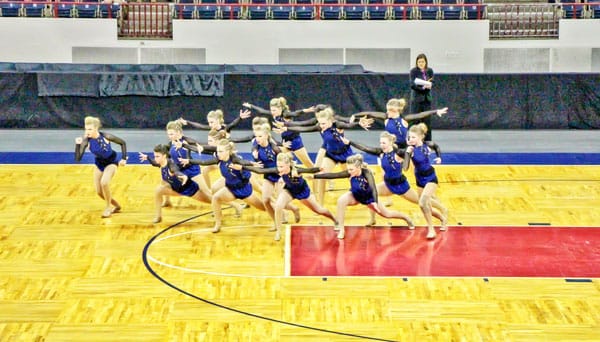 Pictured right: The RCHS varsity poms team in action at the state championship on December 12.