Roll into holiday baking the easy way
December 1, 2009
/
/
Comments Off

on Roll into holiday baking the easy way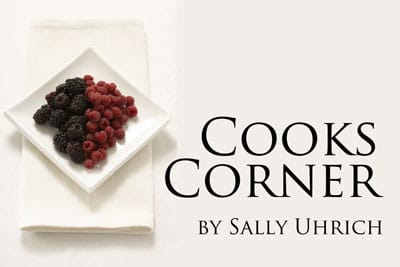 Holiday cookies are among many time honored, family traditions. Favorites include cherry winks, spritz, divinity, snicker doodles, and toffee bars.
However, the all-time favorite holiday cookie is considered to be the cut-out cookie. Fond memories come to mind of baking and decorating these delectable treats, with mom or grandma in a kitchen filled with the aroma of freshly baked cookies.
Cut-outs, for all their attributes, are considered by some to be too time consuming. The usual complaint is the difficulty involved with rolling out the dough . There is, however, a simple trick which simplifies this task. I have included it in this recipe which comes to us from Sandy Nace of Greensburg, Kansas. It is featured in the "Best Holiday Recipes 2009" magazine from "A Taste of Home."
This use of waxed paper when rolling the dough can allow for an easier and less time consuming baking experience, whether you use store bought or home-made dough. Hopefully, even novice bakers will be encouraged to try these cookies and create their own holiday memories.