SMFRA Firefighter of the Year
December 1, 2009
/
/
Comments Off

on SMFRA Firefighter of the Year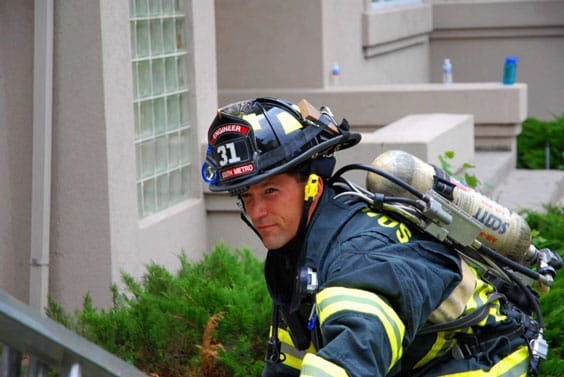 Veteran Firefighter, Chris Jenkins, South Metro Fire Rescue Authority.

Submitted by Andy Lyon

Dedication to Duty
Firefighter and Staff Person of the Year
Awards Recognized
A veteran firefighter, engineer and emergency diver has been chosen as the 2009 Firefighter of the Year at the South Metro Fire Rescue Authority. Chris Jenkins, who has been with the agency for 14 years, was honored at an employee recognition ceremony over the weekend. Jenkins was cited for his work on the authority's dive rescue team, his mentoring of aspiring engineers, and his all-around dedication to his duties and the community. His nomination included the following statement: "Chris has been nothing short of a saint to the dive team, the apparatus committee, the training division, and of course, the citizens of our district. His drive, attitude, experience and commitment to South Metro are something that deserves to be admired, if not emulated, by every member of our department. Chris goes out of his way to follow up on people in need, even after we have dealt with their emergency situation."
The award is presented each year by the International Association of Firefighters, Local 2164. The association also recognizes a staff person for outstanding achievement and this year selected Deb Lawler, a Benefits Specialist in the Human Relations office. Lawler was cited for her exemplary work on employee benefits during the merger of South Metro and the Parker Fire District, which involved creating a common benefits package for the new organization on a short time line.
Local 2164 President Jon Adams said "It is an honor to be able to recognize both of these individuals for their continued contributions to the employees and the citizens of the South Metro Fire Rescue Authority."