Spring break adventure on the rails
May 1, 2018
/
/
Comments Off

on Spring break adventure on the rails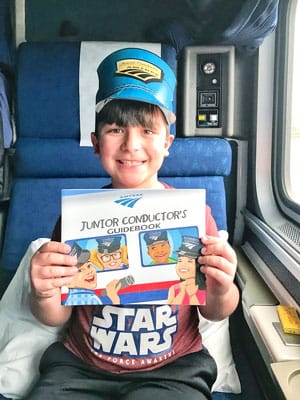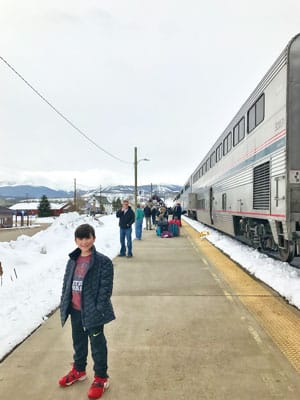 Article and photos submitted by Valerie Miller, Surrey Ridge resident
After taking my two older children on adventures one-on-one, it was my son Felix's turn for an adventure with mom. In March, Felix and I set out on the California Zephyr from Denver to Reno, Nevada, a trip of about 25 hours. The sleeper car, the food, the observation car and, above all, the safety, created an experience of a lifetime for this mother and son.
I decided to get a roomette in the sleeper car. Roomettes contain two seats facing each other across a fold-out table, a bed that folds down from above, storage by each seat, and a wide window. Our fabulous sleeper car attendant Lonnie answered questions, chatted with us and shared stories of working on a train. He was on both legs of our trip although our rides were two days apart. He welcomed us back with a smile and hug and asked Felix what he spent his time in Reno seeing and doing. It felt like we had known him for much longer than just two days.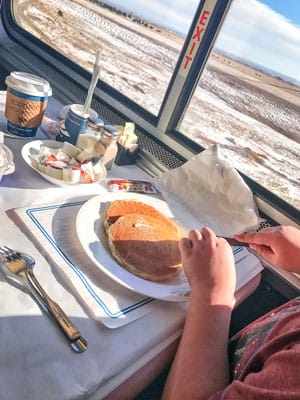 Meals were included in the cost of our roomette. Each thing we tried we really enjoyed. The fun part of the dining experience was that, traveling like we were with two people in our party, two other people were seated with us at our table in the dining car. Each meal, we met someone new and enjoyed hearing about their travels, places of origin and destinations. We loved sitting with two different couples from Australia. Our return trip was even more fun because we were able to share with new travelers our newly-acquired vast knowledge of train travel.
The observation car was located a few cars from ours. The windows were huge, from the floor to above the top of the car. We watched the Rocky Mountains and the deserts of Nevada go by. We even saw a beautiful bald eagle floating in the sky high up in the mountains of Colorado. The conductor came through and talked with the kids. I loved that the staff made the experience fun for the kids.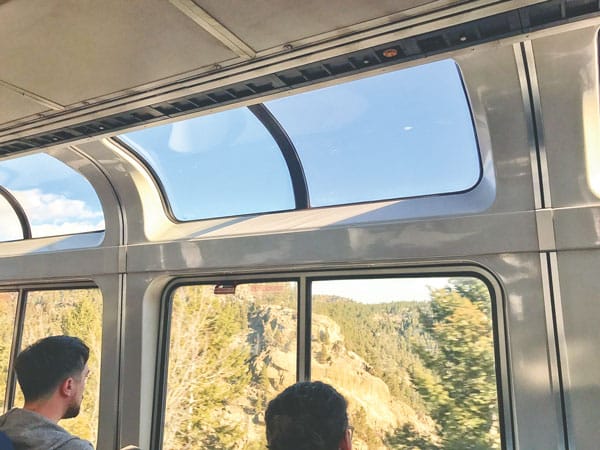 Views from the observation car. We saw a bald eagle flying above our train.
What most impressed me about this journey was how safe it was. The attendants and dining car staff got to know us and knew who belonged on which car. I never worried about who Felix would run into or that he was not safe between cars. This was my biggest concern going into this experience, and I am glad to say I would suggest any family look into doing something like this with their kids.
The journey took much longer than an airplane would. However, I knew this was about the journey there and back, not about the destination. Felix and I would highly recommend this trip to anyone interested in a new way to travel and a chance to look out the window and enjoy the gorgeous landscape this country offers.