Spring is the season. . .for healthy eating
April 1, 2018
/
/
Comments Off

on Spring is the season. . .for healthy eating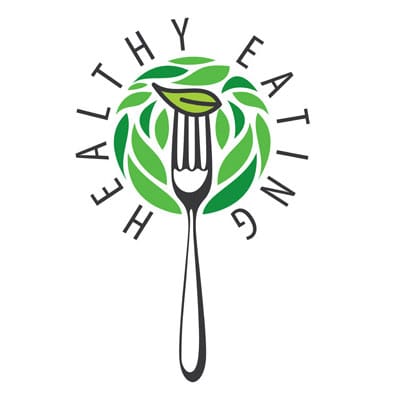 By Lisa Crockett
Spring is finally here, bringing with it a fresh crop of veggies and fruits just perfect for healthy, seasonal eating. Summer's overflowing bounty isn't here yet, but there are treasures to be found in the springtime, including a few that even adventurous eaters sometimes overlook. Here are a few of April's best, along with ideas about ways to use them.
Peas
English peas and snow peas are hitting their peak about now. English peas must be shelled, while snow peas taste best eaten in the pod. A simple sauté for just a few moments in some olive oil with a faint dusting of salt it always a good treatment for peas. For something fancier, try sautéing snow peas with shrimp, chopped garlic, and chopped fresh ginger. Drizzle with rice wine vinegar and soy sauce and serve with steamed rice. English peas, shelled and briefly sautéed in butter, then garnished with fresh chopped mint leaves makes for a refreshing spring side dish.
Strawberries
Rinsed and hulled, strawberries make an amazing springtime snack. For something more sophisticated, toast hearty whole-grain bread, then top with a schmear of mild goat cheese, sliced strawberries and chopped basil, then drizzle the whole thing with a tiny bit of honey. For a fresh spring salad, whisk together equal parts fresh mashed strawberries, balsamic vinegar and olive oil, then drizzle over chopped strawberries and spinach.
Asparagus
If spring has a flavor, it's asparagus. For an easy weeknight side dish, rinse asparagus and toss in a zip-top bag with enough olive oil to coat, spread the vegetables in a single layer on a sturdy baking sheet, then roast in a 425 degree oven until tender (usually about 15 minutes, depending on the thickness of your asparagus), and garnish with just a bit of salt. Asparagus tips, sautéed in olive oil until tender, make a great add-in for pasta topped with butter or a simple cream sauce.
Radishes
These beauties don't get enough attention from even healthy eaters. Prepared right, they're a binge-worthy treat that's sweet and hearty but lighter than potatoes or even carrots. They can, of course, be eaten raw, but cooking brings out their sweetness and mellows their heat. Rinse radishes and then put in a saucepan with enough water to cover them. Add a tablespoon or two of butter and a teaspoon or two of sugar, and then simmer gently until the radishes are tender, 10 minutes or so. Then, turn up the heat on the stove and stir until most of the liquid has evaporated and radishes are soft and glazed.
Celeriac
The root of the celery plant, this vegetable is unlikely to win any beauty contests, but don't let it's gnarly exterior put you off. Peel the knobbled exterior with a vegetable peeler to remove the husk (and the dirt it carries), then chop and roast in a hot oven. For a real treat on a cold, wet spring evening, simmer the root in chicken or vegetable broth until tender, then whirl in the blender until smooth. Top with a small swirl of cream and a dusting of black pepper for a light but satisfying supper.