Stonecroft resident travels abroad to support dynamic women
July 1, 2016
/
/
Comments Off

on Stonecroft resident travels abroad to support dynamic women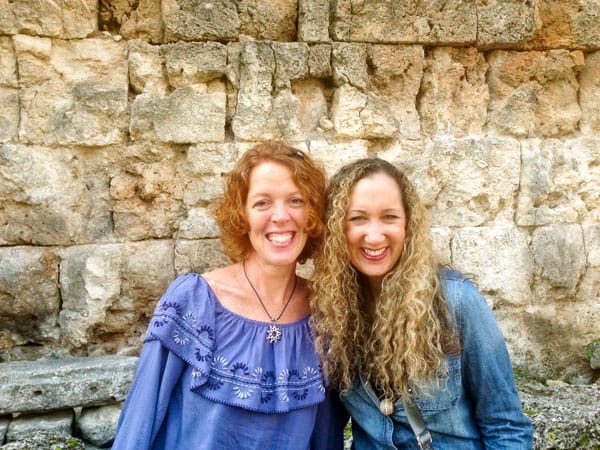 Partners in purpose Christina Carter (left) and Castle Pines resident Sonia Nelson (right) are working internationally to help women who help others through Carter's company Azmera.


By Kathy Fallert; photos courtesy of the Nelson family
Stonecroft resident Sonia Nelson started serving as a volunteer counselor with a local ministry about six years ago when she was completing her masters degree in counseling at Denver Seminary. She traveled to Guatemala, Turkey, Thailand and Dubai, serving as a counselor to dynamic women – women who are focused on helping the less fortunate of the world.
Dynamic women work in refugee camps, try to get other women and children out of sex trafficking, run orphanages, help other women escape from drug lords, and a number of other humanitarian efforts; essentially women who live in uncomfortable circumstances and risk their own lives on a daily basis to help others.
Nelson continued serving as a volunteer after becoming a licensed psychotherapist but hoped that she would be able to go into ministry work full-time. Earlier this year, Nelson's hopes were realized when she met up with an acquaintance from previous ministries, Christina Carter, who had decided to start a new ministry called Azmera which serves women who are working cross-culturally.
Nelson remarked, "Christina asked me to be her director of counseling and retreat development, and I could not be more excited about what Azmera is doing for women around the world. Our mission is to impact women who are impacting the world, from various cultures, through restful and restorative haven retreats; to provide ongoing care, connection, and resources while allowing workers' stories to be heard, held and honored; and to host dynamic women involved in fair trade. They are able to meet with like-minded women, get professional counseling, and are given the gift of pampering that may not be readily available where they work."
Fair trade is the new trend for combating poverty and raising people out of oppressive situations. Fair trade has consumers purchase directly from producers without middlemen. The money generated goes directly to the people who are sewing, creating jewelry and so forth. There are fair trade purchasing opportunities available on the Azmera website with more to come in the near future.
Nelson commented, "It is part of the greater economic movement to help the impoverished see more reward for the work they do. The company that fronts for them, either takes little or no profit, or invests directly back into them rather than trying to diversify and build a bigger business. Fair trade is becoming viewed as the more productive charity because when you purchase from someone involved in fair trade, you are contributing to the cycle of personal growth in the life of someone trying desperately to survive."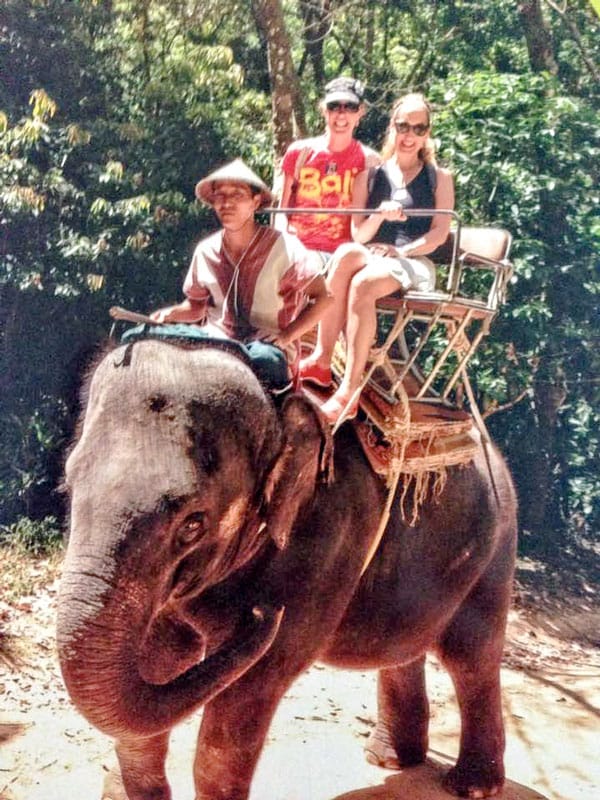 Atop an elephant in Thailand in February 2015, Carter and Nelson shared
the experience as long-time acquaintances from previous ministry work.
Nelson commented about the trip, "I left Thailand with a full heart.
There is such a contrast between the incredible beauty and the
impoverished. Those who serve the poor, the trafficked and the
desperate here are truly warriors and they have claimed a piece of my
heart forever … oh, and I rode an elephant!"
Azmera is currently in the planning stages for its first retreat to Israel, which will take place in September of this year. Azmera accepts applications for volunteers who are trained in counseling, cosmetology, massage therapy, nursing, music, photography, and those willing to be trained. They plan to go to Kenya, Bolivia, Costa Rica, Cambodia and Hungary in the next two years. Azmera's Israel team is almost complete, but they will soon be accepting applications for Kenya.
Azmera accepts financial gifts that go to scholarships for women who live overseas but cannot afford the $360 retreat fee and for staff or volunteer travel expenses. Azmera also accepts donations of retreat supplies such as journals, nail polish, hair products, art supplies, and raffle gifts including purses, jewelry, one-size-fits-all clothing and technology. Since Azmera is a support-based ministry, even the smallest of donations is greatly appreciated, and all donations are tax deductible.
Nelson concluded, "I do this because I feel called to be a part of a movement to positively impact change. American women have an opportunity that many women around the world do not have. We are educated and even if we do not personally have access to all the resources needed to change the world, we have the ability to network and join forces with others who do. I am thrilled to be part of an organization committed to being boots on the ground to women who are in need of our support."
For more information about Azmera or how you can help the organization, visit www.azmera.net.