Task Force sends special thanks for Castle Pines costumes
November 1, 2014
/
/
Comments Off

on Task Force sends special thanks for Castle Pines costumes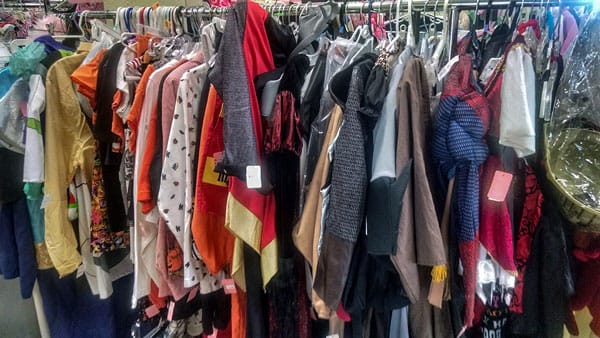 By Lynne Marsala Basche
Once again, our Castle Pines residents came through in a big way for the community! The Castle Pines Connection-sponsored Second Thrill Spooktacular was a frightful success, and children throughout the county benefited from your generosity.
Together, Castle Pines residents donated nearly 100 Halloween costumes to the Douglas/Elbert Task Force, and some residents even purchased new costumes specifically for the cause.
Suzanne Greene, executive director of the Task Force said, "It meant a lot to our clients to be able to have fun Halloween costumes for their kids. Princesses and pirates, dinosaurs and Disney characters – we had a bit of everything, and we're so grateful to have had a wonderful selection. We love that 'our kids' got to be as cool as everyone else – thanks to all of you!"
If you saw Buzz Lightyear bounding around the neighborhood or a princess holding court in a doorway or even a package of Skittles looking sweet, know that those smiles were courtesy of our community's charitableness.
Special thanks to Mama Lisa's Little Italy for being a drop-off location, to Buffalo Ridge Elementary School for allowing flyers to be sent home in Thursday folders, and to everyone who posted on social media and forwarded e-mails to co-workers, friends, and family members to gather costumes for a fantastic cause. We look forward to making this an annual event, so be sure to pack up your costumes after Halloween and keep them handy for next September!
The Task Force is located at 1638 Park Street in Castle Rock. For more information, including different ways you can help make a difference, visit www.detaskforce.org.
Editor's note: Special thanks to Lynne Marsala Basche for creating and coordinating this event.