The Bibliophiliac's Corner "Rebecca"
January 1, 2018
/
/
Comments Off

on The Bibliophiliac's Corner "Rebecca"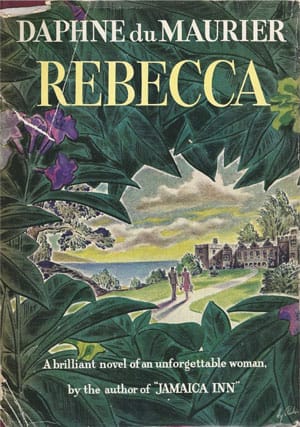 By Amanda Merriman
Connection writer Amanda Merriman admits she is hopelessly addicted to books. It has been this way nearly all her life. Every month she shares what she has been reading with the hope that others will share in the obsession too.
For this month's book selection, I dove into a classic psychological thriller. "Rebecca," by Daphne du Maurier, was originally published in 1938 and has never gone out of print. "Rebecca" inspired an Alfred Hitchcock movie of the same name in 1940.
Du Maurier's talent for suspense is apparent from the start of the book. Du Maurier begins the novel with the female protagonist remembering her old home. Her home was a beautiful sprawling estate in the English countryside and was named Manderley, which, unfortunately, was destroyed by a fire. The woman and her husband are living out of hotels presently. Though they are married, they do not seem to be fully present in their life together because they are unable to shed the demons of what happened at Manderley. Interestingly, readers never get to know the name of the heroine of this story. Instead, we are made to focus on her feelings of inadequacy and jealousy throughout the novel. At the start, she is young, naïve and longing to escape her life as a traveling companion to a boorish rich woman. Maxim, a troubled widower, meets her at a hotel with her insufferable employer. An unlikely courtship ensues, culminating in a wedding proposal after only three weeks.
I found myself cringing for her as I read this part of the novel. But like a train wreck, I could not step away from this book. Maxim's obsession with his beautiful, but deceased first wife Rebecca haunts everyone at Manderley. But her memory torments du Maurier's heroine most of all. She longs to be everything that Rebecca was on the surface and feels she will never really have Maxim's heart. But was Rebecca the person everyone thought she was? Is Maxim the man she thinks she married? Rebecca will haunt readers through the end of the story.
Fellow bibliophiles and book club members, feel free to join in the dialogue. Blog your thoughts and feedback at www.castlepinesconnection.com and enter the keyword "bibliophiliac" in the search bar. Have you read a great book recently? Email your find to me at amerriman@castlepinesconnection.com.