The Bibliophiliac's Corner: The Invited
April 1, 2019
/
/
Comments Off

on The Bibliophiliac's Corner: The Invited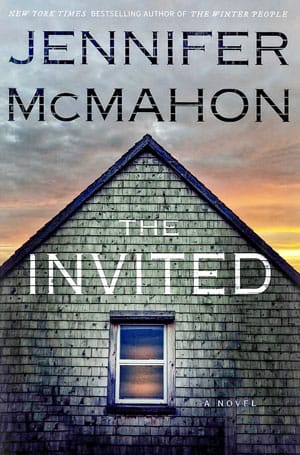 By Amanda Merriman
Author Jennifer McMahon's newest novel, The Invited is expected to publish on April 30. I was lucky to score an advance copy from the publisher, Doubleday. I love a good New England-style ghost story, so I was happy to settle in with this book.
McMahon has a proven track record as a suspense novelist. I felt the eerie tension building from the beginning. Helen and Nate are a happily married couple who decide to leave their teaching jobs for a simpler life in rural Vermont. They begin building their dream home on a 40-acre parcel of land with a bog. Almost immediately, things get weird. As it turns out, their dream home has a tragic and violent past. Rewind 100 years to meet Hattie Breckenridge, a woman accused of witchcraft, who lived on the same land. Helen and Nate are unwittingly drawn into the history of the land and the women who inhabited it. Meanwhile, their young neighbor Olive searches for her missing mother. Olive is not entirely sure she wants her new neighbors around, and tensions mount.
The Invited is a book you can read through quickly. Even though it is a ghost story, it is not one that will keep you up at night. Rather, it is more of a suspense/thriller type of story. The tale follows some familiar themes related to the genre. In spite of this, there is a nice plot twist that will keep readers interested. McMahon does a fantastic job constructing the background and atmosphere. Overall, the characters were well written, though at times it was hard for me to believe some of the decisions Helen made. Though The Invited did not knock my socks off, it was an entertaining read. I liked the writing style enough to want to read another one of McMahon's novels, called The Winter People. From the description, there are some similarities to this book. Admittedly, some of the desire comes out of silliness due to the seemingly endless snow I've been surrounded by lately. But I've heard good things about this other book, and that's enough to pique my interest.
Have you read a great book recently? Email amerriman@castlepinesconnection.com.