The Village Stingrays return for another season
August 1, 2019
/
/
Comments Off

on The Village Stingrays return for another season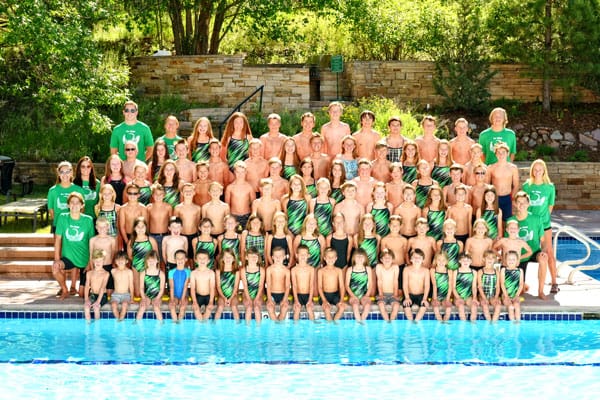 The Village Stingrays, with 160 swimmers are still swimming strong.


By Carin R. Kirkegaard; photos courtesy of The Village Stingrays and YSPN
The Village Stingrays swim team has more than 20 years of experience in the swimming business. It is the longest parent-run volunteer swim team in the Castle Pines community. Competing with 160 swimmers in Division C of the Mountain Hi Swim League (MHSL), this season is the biggest team that the Stingrays have fielded in years.
Although Memorial Day weekend typically marks the beginning of summer, in Castle Pines the warm temperatures took a while to catch up with the calendar. Morning swim practices were chilly to say the least and the Stingrays even had to reschedule a home meet against Dam West on June 22 due to the cold and rain.
This allowed the team to have its first Friday night meet which turned out to be a success. Jenny Jones, parent representative for The Village Stingrays, said parents were able to start the weekend relaxing at the pool and cheering on their kids as they swam, rather than getting up early to set the pool up for a Saturday morning meet.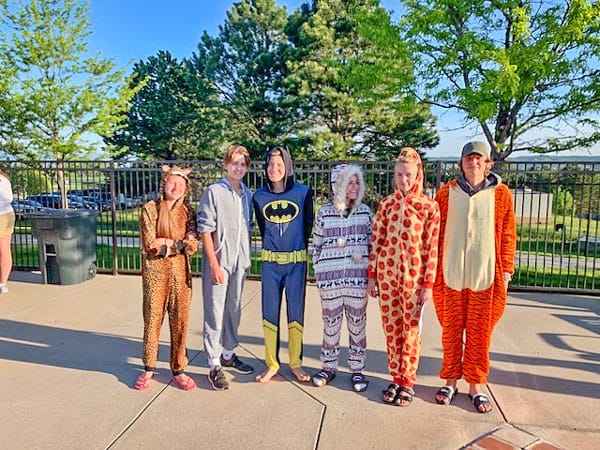 Pictured left to right are coaches Mimi Telford, Julian Crouser, Marcus Makkai, Ella Davis, Belen Hebbelink and Sebastian Hebbelink at the "onesie" themed swim meet.

The mission of the Stingrays swim team, said Jones, is to "provide new swimmers an opportunity to advance their knowledge of the sport and learn to swim competitively." With 22 swimmers who qualified to swim in the MHSL All Stars Meet in July, the mission is working.
With any organization, especially one run entirely with volunteers, there is inevitably an ebb and flow. Jones said there have been some rough years for the Stingrays, even some where they thought the team might fold. Now, Jones continued, "with so many young swimmers we are looking forward."