December 1, 2010
/
/
Comments Off

on Treats for the troops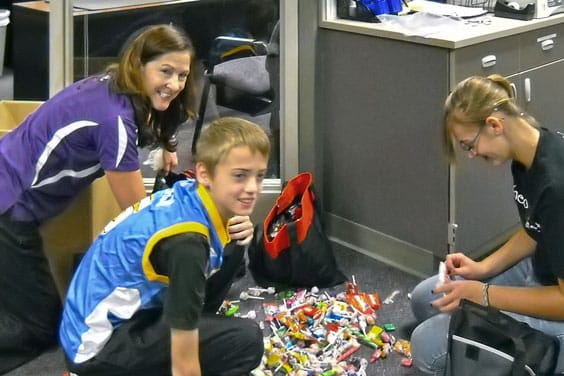 Pictured above are Sharon Majetich (right) and Josh Lencke (left) sorting out candy for the troops.

Article by Sharon Majetich with photo by Amy Shanahan
Rocky Heights Middle School (RHMS) showed that kindness and a healthy lifestyle really do go together. Sharon Majetich, eighth grade social studies teacher, initiated a request to the RHMS community to share their collected Halloween candy with the troops. The amount of candy donated was amazing. Navigator team students helped sort and load the almost 480 pounds of candy that was donated by the RHMS community in just two days.
Along with RHMS, Majetich worked with Kelly O'Hara from Select Physical Therapy, and the Weight Watchers organization, which will be shipping the treats to the troops. Thanks to everyone who shared a little bit of sweetness for our troops!