December 1, 2019
/
/
Comments Off

on Tricks for Treats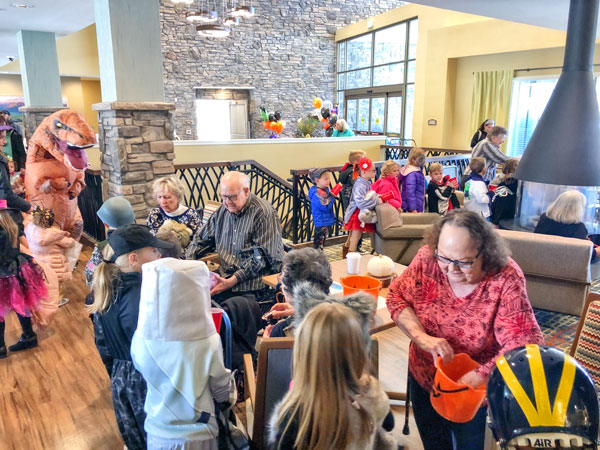 Legacy Village of Castle Pines residents enjoyed handing out candy while the ghosts and ghouls practiced their trick-or-treat manners.


By Julie Matuszewski; photo courtesy of Timber Trail Elementary
Bundled up in their favorite Halloween costumes Timber Trail Elementary (TTE) preschool students and first graders enjoyed a walking field trip to Legacy Village of Castle Pines. The field trip was fun, not only for the students, but also for the residents of Legacy Village.
Residents had the halls decorated with Halloween balloons and bowls filled with favorite Halloween treats. As students entered, residents' faces lit up and beamed as students passed by trick or treating.
The walking field trip gave students the opportunity to practice their trick or treat skills and manners. Please and thank you are still the magic words. TTE feels blessed to have Legacy Village as a part of the community. This was just one of many more activities to come for these students and residents. In the new year, TTE is hoping to partner with Legacy Village on a buddy reading program.