TTE Students show their spirit for "precious" children
May 1, 2015
/
/
Comments Off

on TTE Students show their spirit for "precious" children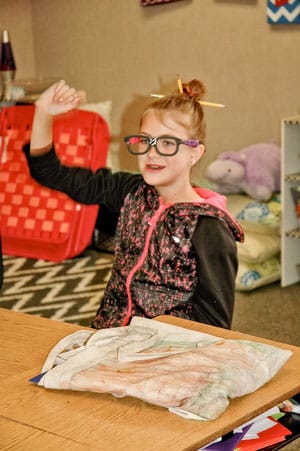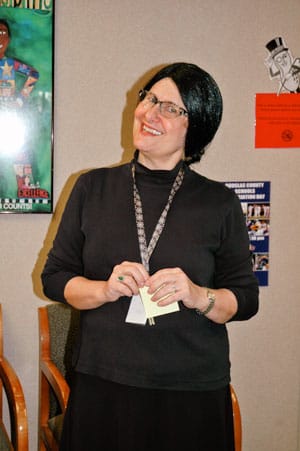 For Timber Trail's annual spirit week, students were invited to dress up
according to different themes each day. Fourth grader Keira Schnell,
had a nerdy take on the theme of "dress like a teacher." First grade
teacher Linda Nelson got in on the act too. Taking a cue from her name,
she dressed as Miss Viola Swamp from the beloved children's book "Miss
Nelson is Missing!"
Article and photos by Lisa Crockett
Timber Trail Elementary's (TTE) annual spirit week, which included dress-up days where students sported their favorite team's jersey or rocked a crazy hair style, got a new wrinkle this year. In addition to fun and silly themes for each day, students were asked to donate supplies or money to Colorado charity "A Precious Child." The week was organized and coordinated by the Timber Team, TTE's version of a student council.
"I think this is a great project to help kids who are just like us, but don't have much money," said Timber Team member Michael Merkle. "I like that we can help them."
The project was held in conjunction with a similar effort at Metro State University. Timber Team faculty advisor Jenn Carpenter's sister Sarah, is a student there and invited Timber Trail students to get in on the act.
"We've always done a spirit week," said Timber Team member Megan Williams. "We thought this would be a great thing to mix in with our school's tradition."