What's your APPtitude? Looking to change your appearance? Time for a Face Swap!
June 1, 2016
/
/
Comments Off

on What's your APPtitude? Looking to change your appearance? Time for a Face Swap!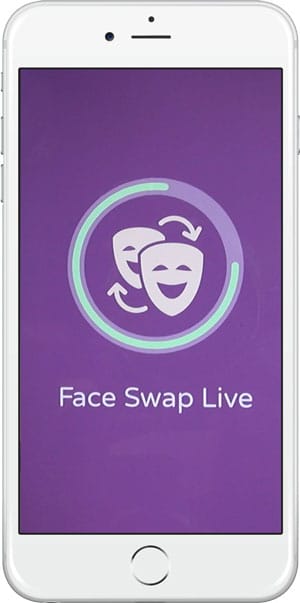 By Amanda Merriman
Not to worry, this article is not about how 80108 residents can recreate the 1990s movie "Face/Off," starring Nicolas Cage and John Travolta in the flesh. It is, however, about an addicting and fun app called Face Swap Live. Face Swap Live is an iOS app (Android version is currently in the works) that allows you to switch faces with a friend. After $.99 and a quick download, silliness ensues on your Apple device.
Although there are other apps out there that can switch your mug with someone else's, Face Swap is different because it allows you to do this in real-time with the camera on your device. The options are endless within this app. Users can create photos or videos and share them online. Have you ever wondered what you would look like as Donald Trump? Or perhaps more flattering, seeing what you look like as Beyonce? Face Swap will satisfy these burning questions without the cost and hassle of plastic surgery. How about giving your favorite furry friend your eyes or mouth? This, too, can be accomplished with this app. As my family and I played around with Face Swap, my kids found it most hilarious to switch faces with dear old dad. It was also fun to see the similarities in our appearance. I knew it was a hit when my teenage son downloaded it to his phone after using it on mine.
The app can sometimes take awhile to recognize and swap faces, but results are sure to make you laugh. When using the app, keep in mind that things like sitting still, not tilting your head, good lighting, moving hair out of the way, and removing glasses will produce the best results.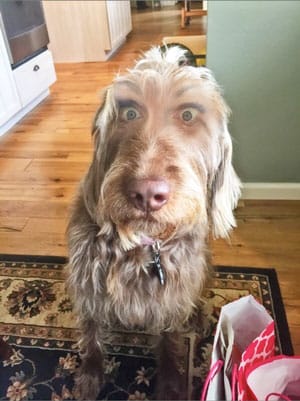 This Castle Pines labradoodle looks surprised with what technology did to her owner's face.