When grieving turns to healing on the open water
May 1, 2017
/
/
Comments Off

on When grieving turns to healing on the open water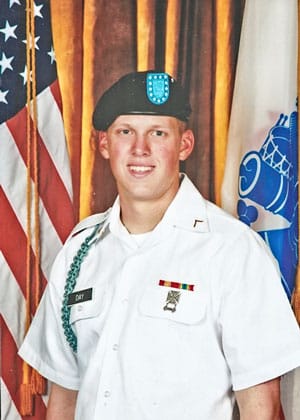 Ryan James Day

By Lynne Marsala Basche; photos courtesy of Linda Day
Ryan James Day loved a challenge. At age 9, for example, he wanted to learn the piano. So he did. Ryan's parents, Jim and Linda, laugh wondering how he knew to read notes. Whether participating in sports or attending Douglas County High School for its International Baccalaureate program, Ryan's life was full of self-imposed challenges.
Never one to be average, when the idea of joining the military arose, Ryan wanted to be part of special operations forces as an Army Ranger. So he did. Ryan became one of only 3,500 active-duty Rangers in a military of more than 1.3 million soldiers.
Ryan deployed to Afghanistan twice, and when he returned in 2014, he struggled to find ways to release his pent-up energy. His father described it as "a soldier's activation without deactivation, where the mind is turned on to a heightened sense of stimulation and readiness with no 'off' switch." Routine days could not satisfy the need for extremes, and there were no outlets to channel this energy. Ryan ended his life at the age of 21.
The Days wanted to honor Ryan and support a military charity that would allow them to bring awareness to the shocking number of soldiers and veterans who take their lives, which, according to a July 2016 report from the U.S. Department of Veteran Affairs, is an average of 20 per day. By chance, a friend learned about the SailAhead organization, which uses sailing as therapy to help veterans heal, and introduced the two.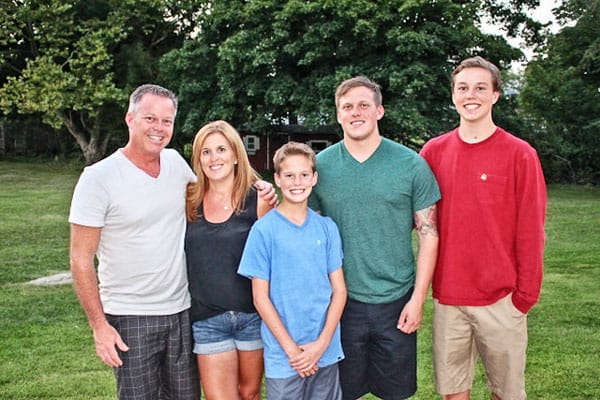 The Day family pictured left to right: Jim, Linda, Evan, Ryan and Justin. Linda and Jim have been working with the SailAhead organization to help veterans with PTSD and other illnesses. As part of her role with SailAhead, Linda is raising funds for the "Let's Take a Veteran Sailing" event this summer.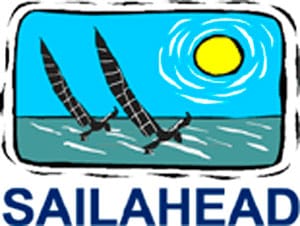 SailAhead began in 2013 with brothers Sean and Kilian Duclay, who, at the time, were 14 and 16 years old. The young men, along with their family, have a passion for sailing and realized that the immersive, teamwork-oriented nature of sailing provided a healing environment for individuals suffering from various service-related physical disabilities and illnesses, such as post-traumatic stress disorder (PTSD).
The family-run 501(c)(3) nonprofit, with its group of volunteers, skippers and veterans sails year-round. Veterans are not just "tourists" on the boats; they are part of the crew. The Duclay brothers jokingly call it "forced group therapy" because to move ahead and get back to shore, everyone has to talk and work together. Sailing clears the mind and puts veterans in the moment, disrupting the chaos and transferring focus to tackling tasks at hand.
Recently, Linda became SailAhead's liaison officer for the organization's 219 families, and she supports the families of veterans who have ended their lives. (The number 219 represents the two Duclay brothers (2), and the age of their military friend (19) who ended his life.)
SailAhead will be honoring Ryan at the third annual "Let's Take a Veteran Sailing" event in August. The event allows families from across the United States to come together, sail and support each other. As part of this endeavor, the Days are hoping to raise $15,000 to invite five families without the means to attend. Donations in Ryan's honor can be made at www.sailahead.org.
Both the Duclays and the Days are passionate that no mate is forgotten. In fact, wherever the SailAhead team goes, the name patches of 219 veterans go too.
"As time goes by, we still grieve every day over the loss of Ryan," said Linda. "Time does change things, but it will never fully heal or make the loss less than day one. It only gets different every day." When dealing with PTSD and depression, the Days and SailAhead hope to clear the storms in veterans' heads one sailing adventure at a time.