October 1, 2015
/
/
Comments Off

on BRE scores!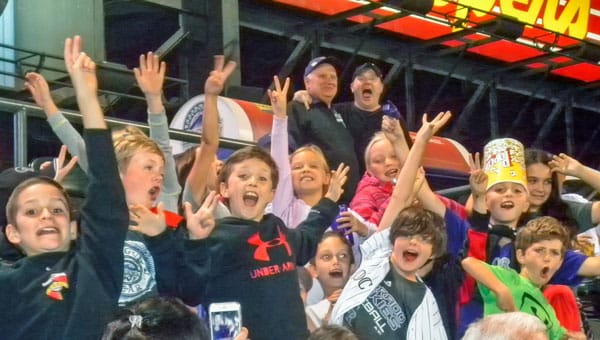 Third grade festivities ensued on September 3 when the kids were taken out to the ball game as part of their baseball class theme.
By Kathy Fallert; photos courtesy of Mary Carter
The Buffalo Ridge Elementary (BRE) third grade classrooms chose the theme of baseball this year. Keeping in that culture, it was fitting that the third grade took a trip to a Rockies game.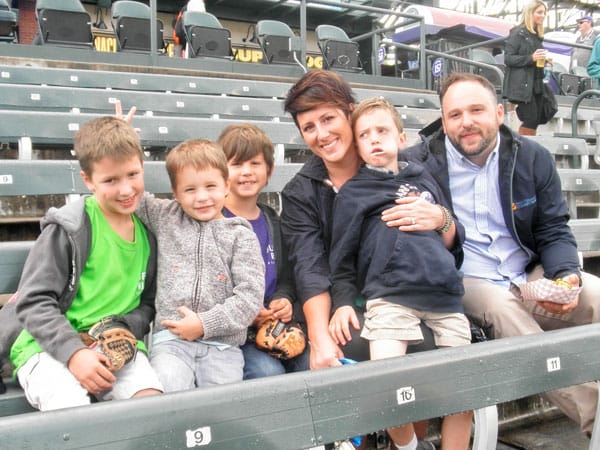 The Yocom family brought the whole gang to a fun-filled Rockies game in Denver last month.
All three third grade classes were invited to attend the Rockies versus Giants game on Thursday, September 3 as well as the entire staff at BRE. Third grade teachers Ms. Carter, Mrs. Cerenzio and Mr. Root were there, as well as third grade aide Mrs. Swenson, second grade teacher Mrs. Shaffner, P.E. teacher Mrs. Guitierrez, and fifth grade teacher Ms. Streich. And of course, many third grade students and their families joined in on the fun. One hundred and seventeen tickets were sold in all.
Third grade teacher Mary Carter remarked, "The game was so great! It was a beautiful night with clear skies and great baseball. The Rockies beat the Giants in a run-filled game. Lots of great food was enjoyed by all the students and families. We had so much fun gathering in center field, watching the game, and having a grand time together. This may be a new tradition for third grade!"
To find out more about BRE, visit www.sites.google.com/a/dcsdk12.org/buffalo-ridge.

BRE third grade teachers (left to right) Ms. Carter, Mrs. Cerenzio, and Mr. Root enjoyed a fun night at Coors Field watching the Rockies take on the Giants.