A memorable evening of music, father/daughter style
October 1, 2015
/
/
Comments Off

on A memorable evening of music, father/daughter style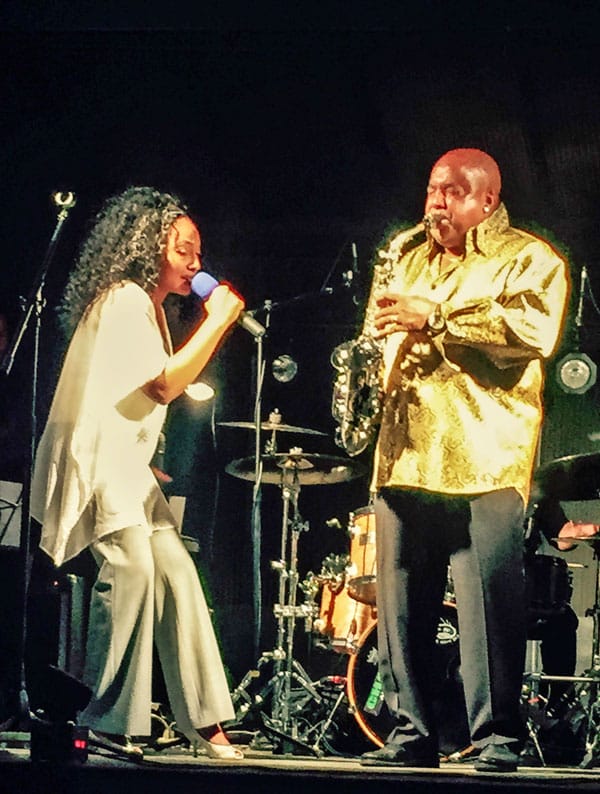 Gerald Albright enjoyed playing the saxophone and taking the stage with his daughter Selina for a special performance held at The Country Club at Castle Pines.
By Amy Shanahan; courtesy photos
Members of The Country Club at Castle Pines (CCCP) were treated to a wonderful evening of music under the stars, courtesy of club member and renowned eight-time Grammy nominated jazz musician, Gerald Albright.
Albright performed on August 29 to the delight of 150 guests who also enjoyed a spectacular dinner. The musician played with his four-piece band, and his talented daughter Selina accompanied the band for several songs.
Castle Pines Village resident Christina Duncan (pictured below) thoroughly enjoyed the performance. "Gerald Albright is exceptionally talented, as was his entire band. It was also a treat to hear his daughter Selina perform! She's an amazing singer and watching her perform with her dad made for a special night," stated Duncan.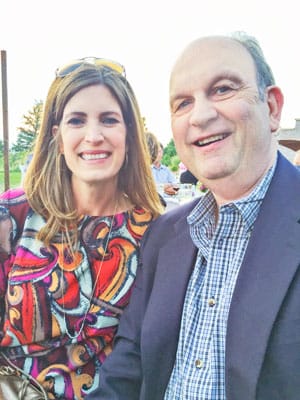 Duncan's father Ron Yates (pictured above) is a talented saxophone player himself and he flew in from Texas to hear Albright perform. "Gerald Albright's concert was even better than I had hoped it would be. Gerald tours the world and is a regular at all of the major jazz festivals so it was such a pleasure to sit just a few feet from this star performer," remarked Yates. "He's one of the top saxophonists in the world, and everyone I know admires his playing and styling. It was a real family affair, too, with his daughter Selina sharing the stage and the rest of his family in the audience. It also was a family night for me as I was a guest of my daughter Christina and her husband Rob."
To learn more or to view Albright's performance schedule, visit www.GeraldAlbright.com.