Fun or fright – pick your Halloween potion
October 1, 2015
/
/
Comments Off

on Fun or fright – pick your Halloween potion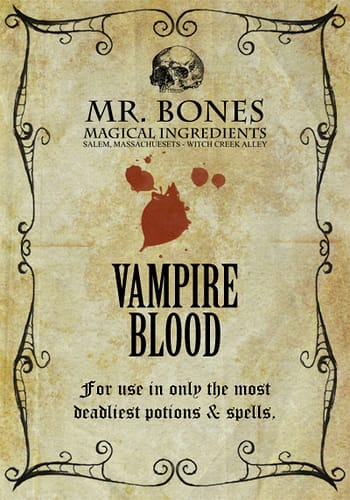 By Patte Smith
Minions, super heroes, witches and turtles can gather ghoulish gummy goodies (say that fast three times) at the annual Trick or Treat Street held in the Castle Pines business districts on October 28 from 4 p.m. to 6 p.m. Kids get to trek around the area and get some goodies. Trick or Treat Street includes the King Sooper's shopping area, the library shopping/business area, and the businesses in the former Safeway shopping center. Visit www.castlepineschamber.com for more information.
The Castle of Terror is exactly that — terrifying! No one under 13 is admitted without a daring adult. Peek warily at the wickedest of sights as you wind through a labyrinth of horror. The Castle Rock Fire Training Tower reeks with fear at 333 Malibu Street. For $10 you can get the fright of your life on October 16 & 17, 23 & 24 or 30 from 7 p.m. to 10 p.m. All proceeds benefit the fire and police explorer programs. Visit www.crgov.com for more information.
Dare to take a haunted trek through Ghoul-ology? Kids can come dressed in their Halloween costumes and Trek-or-Treat Off the Street at the Liniger Building at CU South Denver/Wildlife Experience. This event features a variety of activities including creepy crawly crafts, live animals, a bouncy house and much more for the entire family. Candy booths will line the museum's hallways for kids to fill up their bags with treats and spooky toys in a safe and fun environment regardless of weather conditions. The haunted trek is 9:30 a.m. to 4:00 p m. For more information and ticket prices visit http://southdenver.cu.edu/calendar/.
The free Spooktacular at the Philip S. Miller Park, 1375 West Plum Creek Parkway in Castle Rock is on October 24 from 1 p.m. to 3 p.m. Kids come in costume and enjoy playing games, face painting, a bouncy house, arts and crafts, and tasty food. Contact Heather Rossiter at hrossiter@crgov.com for more information.
The Rock church is hosting Community Family Fun Night from 5:30 p.m. to 8:30 p.m. at the Douglas County Fairgrounds Events Center. Family friendly costumes and a donation of canned food for the Douglas County Task Force are encouraged. There will be more than 50 carnival and inflatable games, a cake walk, giant slides, bouncy houses, a petting zoo, and a car bash! Children ages 2 to 12 years old pay only $6 for unlimited rides. Parents and children younger than two are free. For more information contact The Rock at 303-688-0777 ext. 212 or email sylvia@therock.org.
The town of Castle Rock's Trick or Treat Street will be on Friday, October 20 from 2 p.m. to 5 p.m. The event is being held at Festival Park, the White Pavilion, and downtown businesses. This year will feature a costume contest, pumpkins, activities and trick-or-treating at downtown businesses. For additional information go to www.crgov.com.
Trunk-or-Treat at Grace Chapel, 8505 South Valley Highway in Englewood offers food, candy, games, and giant inflatables for kids and the event is free for the entire family. Dress up in costumes and join the fun on Friday, October 30 from 5 p.m. to 8 p.m. For more information, visit www.gracechapel.org.
Adults, don't be left out of the Halloween events. Join the Dusk Walking Tour of the Bear Canyon Cemetery at 4191 Christy Ridge in Sedalia on Saturday, October 3 or the Dusk Walking Tour of the Cedar Hill Cemetery at 800 East Wolfensberger Road in Castle Rock on Saturday, October 24. Both walking tours are from 5 p.m. to 6 p.m. Refreshments will be served. For more information, visit www.castlerockhistoricalsociety.org.
The adult-only Zombie Prom is an October 31 bash with a Halloween twist – guests are required to dress like a zombie. And, for non-zombies, makeup sessions are available for $10. The party is at the Denver Botanic Gardens Chatfield farm from 7 p.m. to 11 p.m. Tantalizing victuals will be served buffet-style and there will be drink specials, music, the crowning of the zombie prom king and queen, a photo booth, and door prizes. All guests must be 21+ with valid identification. For more information, visit www.botanicgardens.org.
For those who like the spine-chilling, nerve-racking and nail-biting fright, check out more at: http://spookycolorado.com/ and www.cohauntedhouses.com/haunted-attractions.