April 1, 2011
/
/
Comments Off

on Bugged By Bug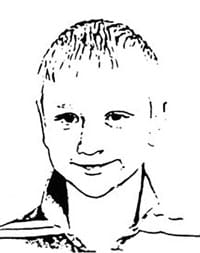 Article and photo by Thomas, Ridgeline staff reporter
The Waggoner household was seen late Wednesday night moaning and groaning about a vile sort of stomach bug.
"It was a horrible experience, I threw up twice!" groaned a still recovering Thomas.
"I didn't like the stomach bug because my brother couldn't play with me like he normally does when he's done with his homework," said heartbroken Emma.
"It was like a domino effect. First my sister, then my mom, my brother, and then it hit me. Finally, my dad got it and still has it," said Thomas with pity in his voice for his family.
Spring is around the corner so the cold and flu season shall soon fade away only to become distant memories. Those memories may come to haunt you again when you hear that winter is around the corner — and it may just send a shiver up your spine as you think back to all those tissues that were scattered helplessly around the wastebasket.
Ridgeline is Buffalo Ridge Elementary's online student newspaper. Each month, a student piece will be printed in The Castle Pines Connection. Thomas is a fourth-grader in Mrs. Herzog's class. To view the online newspaper, visit http://schools.dcsdk12.org/bre, and click on "Ridgeline."