College admission advisors for a day
December 1, 2013
/
/
Comments Off

on College admission advisors for a day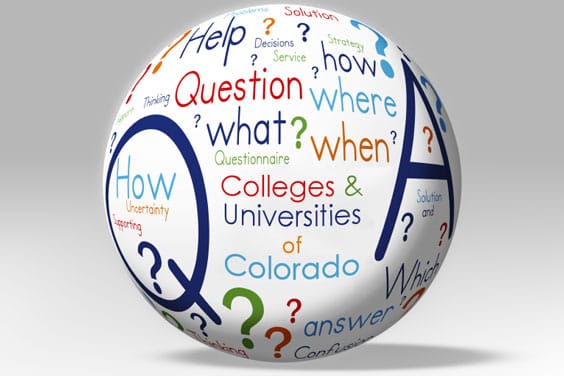 By Elean Gersack
On October 29, fifth graders in Dana Sedersten's class at Buffalo Ridge Elementary School had the unique opportunity to grow older for the day and recruit high school students for college.
As part of Sedersten's classroom theme, "Colleges and Universities of Colorado," she wanted to connect the real world to learning by giving students the opportunity to discover the process high school seniors go through to get to college.
"Together, we came up with questions that high school seniors would want to know or need to know in order to make their collegiate decisions," said Sedersten. Then, the fifth graders worked in small teams to create college admissions programs based on meaningful research. The fifth graders had to use persuasive information to attract fifteen seniors from Rock Canyon High School to attend their college.
The seniors rotated from booth to booth listening to oral presentations and watching Google presentations created by each college. As they did, they provided feedback to the younger students on key learning points identified by Sedersten. "I learned that doing a presentation is harder than it seems. I was nervous and excited," said fifth grader, Ben.
In the end, the seniors had to sign a commitment to the college of their choice based solely on the presentations that day. Two colleges tied for the most recruits – Colorado State University, comprised of Max, Sarah and Ben; and Colorado School of Mines, comprised of Grayson and Cade.
The seniors were asked to leave anonymous comments after the presentations and one said it very well … "(the fifth graders) really knew their college well! They included interesting facts, they were adorable!"