DCSB President Kristine Turner talks candidly about budget cuts
August 1, 2009
/
/
Comments Off

on DCSB President Kristine Turner talks candidly about budget cuts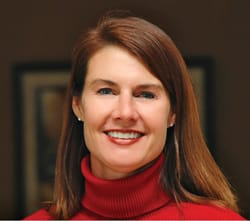 School finance has quickly become the hot topic for the Douglas County School District (DCSD). With a huge deficit in our Colorado State budget, and kindergarten through twelfth grade education making up approximately 40 percent of that budget, you can imagine where some of the cuts will need to occur.
DCSD receives a little more than $7,000 per pupil annually in state funding. We are the lowest funded district in the Denver Metro area. This past school year, the school district cut $21 million out of the budget through massive reductions in administrative staff, cuts to transportation, and reductions in teaching staff. Although innovation, technology, on-line education, and grants can help to decrease the total amount slated for continued cuts, it's a drop in the bucket, so to speak.
The school district completed an extensive community survey before any cuts were made. The prevailing attitude was to keep the cuts as far away from the classroom as possible. Although the survey suggested cuts to transportation were necessary, they have received the most community response.
The district staff continues to work diligently with many homeowner's associations (HOAs) and local community groups to lessen the impact that the budget cuts have rendered. Some HOAs have helped choose the magnet stops and corridor routes that travel through their neighborhoods. Others have volunteered to act as crossing guards for 10- 15 minutes during drop-off and pick-up times, while others have coordinated carpools.
The basic criteria within which neighborhoods need to work are a maximum number of stops and a maximum number of miles buses can drive through the neighborhood while staying within the allocated budget.
Castle Pines North Mayor Maureen Shul and I met with [CPN] neighborhood residents, the superintendent, Jim Christensen, and district staff to ensure that the Castle Pines community has a voice at the table in terms of choosing stops and routes within our neighborhood. The meeting was well received and changes were made to the transportation plan to reasonably accommodate neighborhood requests.
Change, particularly when perceived as negative, isn't usually welcomed; however now more than ever, the Castle Pines community needs to work with the DCSD to determine what we value in education. Is it reading, writing, and math? Is it foreign language programs, sports programs, music, or art? Perhaps we value class size, or maybe it's technology, or possibly the high school broadcast program. We won't be able to have it all anymore, but let's keep what we value in place. Let's make every effort to retain what we value most in education. I encourage you to follow me on Twitter, and take the time to email me at Contact by e-mail and let me know what you value most about educating future generations.
Kristine Turner has served on the Douglas County School Board since 2003. She is a clinical psychologist who is sole proprietor of New Beginnings, a small seminar business.
Turner teaches a high school leadership program for the County, and delivers seminars on tolerance and diversity through CETAV (Cameron Ebel Teens Against Violence). She is also a resident of the Castle Pines community. Turner's current term of office expires in November 2009.