Douglas County teams up on new mental health anti-stigma campaign
June 1, 2017
/
/
Comments Off

on Douglas County teams up on new mental health anti-stigma campaign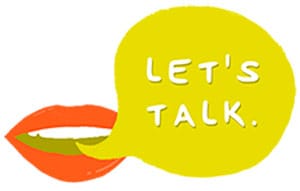 Information provided by Douglas County
The Let's Talk Colorado campaign is spotlighting the stigma around mental illness so that the people who need help are more likely to seek it.
"We need to get to the place where we understand that mental health challenges are like physical health challenges," said John M. Douglas, Jr. MD, executive director of Tri-County Health Department, the agency leading the campaign. "When someone breaks their leg we don't expect them to 'just snap out of it' or think they somehow brought it on themselves. Like physical health conditions, mental health conditions need treatment and the people who confront them need our support."
The campaign, launched in May during Mental Health Awareness month, urges everyone to talk openly about mental health issues and to talk with persons impacted by mental illness. One in five people struggle with a mental health condition, including challenges like anxiety, depression or eating disorders.
The Let's Talk Colorado campaign features the website www.LetsTalkCO.org that includes ideas on how to talk about mental illness; a toolkit of resources including a video and mental health stigma presentation; fliers; and a newsletter article. The materials, created following a series of focus groups, draw from an award-winning campaign from Minnesota called www.MakeItOK.org.
Persons who need immediate support due to a mental health crisis should contact, or have a family member or friend contact, Colorado Crisis Services at 1-844-493-TALK (8255). Counselors trained to work with individuals in crisis (as well as the supportive people in their lives) staff this agency and are available 24/7/365. In case of emergency, always call 911.
Let's Talk Colorado stresses that talking about mental illness and a person's mental health struggles can save a life. The campaign also emphasizes that treatment for mental health issues does help in most instances, so persons with mental health symptoms like anxiety or trouble sleeping should be encouraged to see a physician or therapist.
For additional information and resources, visit www.LetsTalkCO.org.