Community support honored a local veteran and helped others heal
June 1, 2017
/
/
Comments Off

on Community support honored a local veteran and helped others heal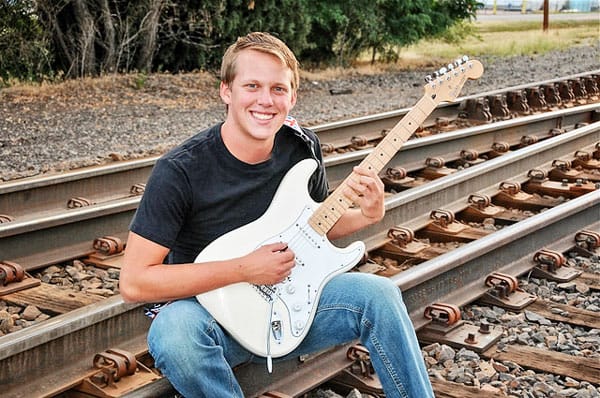 Residents Jim and Linda Day hosted a fundraiser to raise money and awareness for soldiers and veterans who have taken their lives. The event was a way to honor their son, Ryan James Day, SPC US Army, 75th Ranger Regiment, 2nd Battalion (pictured above), who ended his life at the age of 21.
By Lynne Marsala Basche; photo courtesy of Linda Day
On May 14, Castle Pines residents Jim and Linda Day hosted an event to raise awareness and funds for the SailAhead organization, which uses sailing as therapy to help veterans heal mentally and emotionally. The Days became involved with SailAhead as a way to honor their son Ryan, who ended his life at the age of 21, and to support a military charity that would allow them to bring awareness to the shocking number of soldiers and veterans who take their lives.
In August, SailAhead will be honoring Ryan at the third annual "Let's Take a Veteran Sailing" event. Families from across the United States will come together, sail and support each other. As part of this endeavor, the Days hosted an event at their home with the hopes of raising $15,000 to invite five families without the means to attend.
SailAhead founders Sean and Kilian Duclay traveled from New York to speak at the event. "It's always great to meet new people, but what's more important is that now more people know about SailAhead and our mission to spread PTSD and veteran suicide awareness," said Kilian. "SailAhead doesn't sail in Colorado, but it's inspiring to meet people who want to help us from the other side of the country. And once they do, they become a part of SailAhead by helping us achieve our mission."
At the May event, the Days raised $9,700. In addition, readers who saw The Connection's May article about SailAhead and the Days donated $800, which, combined with friends and family not local to the Days, brought the total raised to date to $17,000. "I'm always amazed at the love and support amongst our friends and community," said Linda. Any money not applied to this year's event will be allocated toward sponsoring families at next year's event.
"Knowing that we will be able to bring families who otherwise would not be able to attend 'Let's Take A Veteran Sailing' is extremely fulfilling to us," said Linda. "To be able to meet these families and build a bond that helps bring awareness to PTSD and the epidemic of military suicide is one step closer towards reaching our goal."
Donations in Ryan's honor can still be made at www.sailahead.org.