Douglas/Elbert Task Force Food Bank Shelves Critically Low
August 1, 2009
/
/
Comments Off

on Douglas/Elbert Task Force Food Bank Shelves Critically Low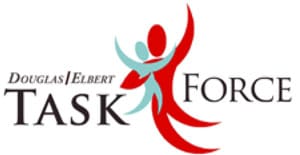 Submitted by Suzanne Greene
Families struggling financially in this economy are now receiving less food from the Douglas/Elbert County Food Bank as supplies dwindle. Clients needing food has increased by 30% over this time last year.
This is traditionally the time of year from August through October when donations slow due to summer vacations. Grants and cash donations are used to purchased discounted food from Food Bank of the Rockies once a month, but it isn't enough. Community donations are always needed to fill the gap.
Please pick up a few items the next time you shop. Items that can stretch are particularly helpful…hearty soups, canned stews, canned or frozen meat, peanut butter, jelly, healthy snacks, hamburger or chicken helper, rice-aroni, rice, pasta, canned fruit, juice, packages sauce mixes. The Food Bank has 2 commercial freezers to store frozen meats or vegetables.
For more information or to organize a food drive contact Kathy D'Amore at 303-688-1114.