Fly Your Food Flag High this Fourth of July
July 1, 2018
/
/
Comments Off

on Fly Your Food Flag High this Fourth of July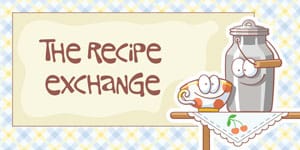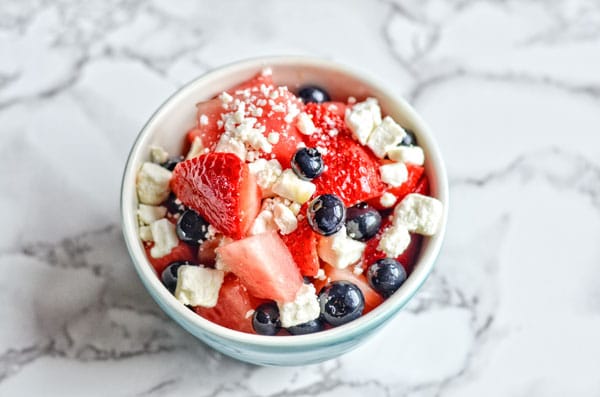 Article and photo by Lisa Crockett
I am an ambivalent visitor to the social media site Pinterest. On one hand, it's a great place to find ideas for food that looks cute and follows some sort of theme. I also once found an entry on how to craft Christmas ornaments out of Tic Tacs and paper clips, but that's a story for another time. The siren song of Pinterest is that all of its creations look impeccable, but I often find that "Pinteresty" food creations don't deliver what they promise – they're either too hard to make and end up looking like a mess (prompting me to sarcastically shout "Nailed It!" to anyone in earshot), or they end up looking cute but tasting just so-so. In general, I confine my Pinterest use to ideas for baby showers and holiday decorations and find my recipes elsewhere.
My favorite place to find a good recipe is never a computer screen. Instead, the kitchen of a friend where I am truly inspired. Food made with love and served in a relaxed setting is optimal for finding delicious new ideas. My friend Heather recently made dinner for my family and me so we could catch up with each other over a nice meal. Everything she made was simple and delicious, but my favorite part of the night was the watermelon salad. Lightly dressed with a simple vinaigrette and tossed with feta crumbles, I ate the salad with gusto and then went back for seconds. And then thirds. As I studied my final heaping helping, I realized that this salad was not only tasty but also beautiful; it could actually be "cute" food. With just a few tweaks, it would be perfect for a Fourth of July party.
So, armed with Heather's salad recipe as my inspiration, I came up with a food that is legitimately patriotic looking with a dazzling display of red, white, and blue. It's also amazingly delicious and easy to make. Watermelon is the star of the show here, and I happened to find one that was just perfect, a seedless variety that was just the right level of sweet, firm, and juicy. Because even a really great watermelon is more pink than red, I added a few chopped strawberries to amp up the color factor. Blueberries add contrast and rich flavor, while feta cheese adds tang. The dressing, which is simple and used sparingly, contains secret ingredients – salt and black pepper. Don't ask me why, but somehow salt and pepper adds the perfect balance to this savory and sweet combination.
The salad is made with a minimum of fuss, so it's critical to use high-quality fruit. Berries are easy to judge – just look for fruit that is plump and free of blemishes. Watermelon can be trickier, but my technique is to simply lift the melon. If it feels heavy for its size, it's likely to be a good one. Some people swear by the method of tapping on the melon, but I myself have never mastered that trick. I also sometimes ask the staff at the store to recommend a good melon – that particular approach tends to give me the best results of all.
This salad has been a mainstay in my fridge for the last few weeks, and on a hot day, I eat it on its own for lunch (the feta seems to give it enough substance to satisfy me.) To make a complete meal, the addition of several handfuls of baby spinach leaves and a piece of grilled chicken would make it a delicious and easy summertime supper.
Mix up a double batch of this healthy, sweet, and satisfying treat to share with friends. And don't forget to snap a photo before it gets devoured – this baby looks so good, you might want to post it on Pinterest.
Red, white, and blueberry salad
8-10 cups of bite-sized pieces of watermelon
½ pint strawberries, rinsed and cut into quarters
1 cup blueberries, rinsed
5 ounces feta cheese crumbles
3 tablespoons lemon juice, lime juice, or a combination of the two
1 tablespoon honey
3 tablespoons olive oil
¼ teaspoon salt
¼ teaspoon fresh-ground black pepper
In a large salad bowl, whisk lemon or lime juice, honey, olive oil, salt and pepper until well combined. Gently stir berries into the honey mixture and allow to sit, at room temperature for about 30 minutes to allow flavors to blend. Gently stir in watermelon, taking care not to smash the fruit. Stir in feta crumbles and serve immediately or store in the fridge for up to 24 hours before serving.